Why do some professionals earn more than others? Because those at the higher end of the scale make a habit of surveying the marketplace, taking stock of their assets and liabilities, and leveraging their professional experience during salary negotiations.
Survey the Market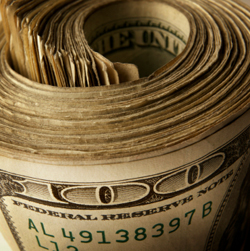 To start, determine a preliminary compensation range for that's appropriate for someone with your skills and experience. You can find the information you need in
salary surveys
from trade publications and associations, plus data from compensation websites. Also, get feedback from colleagues, IT managers (when you can) and recruiters to customize your range. Since salaries are influenced by local competition and economic conditions, employer size, benefit packages and sector profitability, you need human intelligence to extrapolate the data. For example, financial services companies in New York may be willing to pay a premium for professionals with five years of ERP experience, but it may be difficult to get a higher salary in markets that are flush with qualified candidates. Keep in mind that titles have little bearing on compensation. To establish a realistic range, review the job's requirements and assume that your salary will fall somewhere in the middle before factoring in your assets and liabilities.
Appraise Your Assets
Here's a partial list of attributes that can potentially boost your salary. Since beauty is in the eye of the beholder, research the company, industry and job description before assigning a specific value to each of these.
A close match: Ask to be paid near the top of your range if you have experience covering at least 75 percent of a complex job description, or if the position has been open for more than three months.
In-Demand Skills and Credentials: Although the list of needed skills is constantly changing, if you strike while the iron is hot you may be able to score a bonus or boost your salary from 1 to 17 percent.
Top Performer: Top performers make up about 8 percent of the workforce. Studies show that they make about 2.5 to 3 percent more than average performers.
Relevant Experience: Ask for a higher salary if the company requests industry knowledge, functional expertise, global experience or multilingual skills.
Education: According to the Department of Education, the median earnings for young adults with a bachelor's degree was $45,000 in 2010. For those without a high school diploma, the median was $21,000. It was $29,900 for those with a diploma and $37,000 for those with an associate's degree. If a certain level of education is required for the role, the specifics of your education may not be an asset. But having a degree from a top school or program, or an advanced degree, may be worth an additional 1 to 2 percent.
Contributions and Achievements: Do you have a history of rescuing troubled projects? Have you migrated data and apps to the cloud? Request top dollar if you have a history of solving current business problems and improving the bottom line.
Assess Your Liabilities
Negotiate the best possible deal by offsetting your liabilities with assets.
Your Baggage: Employers won't pay more for someone they consider a "risky hire." You may have to accept a lower salary if you're changing careers or need to overcome a recent issue or setback. Red flags are long-term unemployment, you've been fired, constant job-hopping, or conviction of a crime.
The Wrong Skills: If your skills are out of date or irrelevant to the job, you'll earn less. Of if you've worked mostly with proprietary software or failed to take certification refresher courses or attend relevant conferences and boot camps, you'll face some challenges when you negotiate.
Poor Interviewing Skills, Resume Errors: It sounds unfair -- some people say it's even beside the point -- but a lack of polish or professionalism or a bad appearance have been proven to reduce a professional's earning power.
Overqualified or Overpaid: Employers may feel that your salary demands will be unreasonable, or you won't be motivated to do your best, if they pay you less than you've earned before. Being under-qualified or inexperinced can also be a liability.
Bad Reputation or Project Failures: Just being associated with a troubled project or a major security breach can hurt your value.
Once you take these steps and update your resume, you'll be better prepared to negotiate.