Computer forensics is booming. According to Gary Warner, director of research in computer forensics at the University of Alabama at Birmingham, the demand for graduates of UAB's program exceeds the supply and federal and local law enforcement agencies which are struggling to hire enough technicians, investigators and other forensic professionals to fill their growing needs. (The program combines courses in computer science with criminal justice.)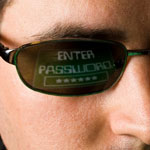 Even if you didn't study criminal justice in college, you can still transition into computer forensics. Warner says tech professionals who've worked as systems or network administrators make ideal candidates, but they may have to overcome the hiring preferences of local officials who often recruit cops and detectives.
Building relationships is one way to break into the ranks, as is establishing yourself as a subject-matter expert through volunteer sleuthing. Here are some additional tips:
Bridge the Gap
Those with security expertise can acquire crime fighting know-how and valuable contacts by volunteering with a civilian support group like:
Acquire Knowledge
Become a certified forensic analyst by earning a GIAC certification, or enhance your marketability through a CISSP certification. Be sure to investigate the requirements for your targeted profession before investing in a training, though. Mastering a foreign language like Arabic, Russian or Chinese may help you score a position with the FBI.
Brian Dykstra, senior partner for Jones Dykstra & Associates, a computer forensics firm based in Columbia, Md., says hopefuls can learn evidence collection techniques by reading a book on the subject or get a preview of the day-to-day duties through internships.
Seek Private Sector Opportunities
If working for the local police or FBI doesn't interest you, seek opportunities in boutique consulting firms, which provide support services for businesses or civil litigation, or apply for forensic analyst positions in banks or other corporations. The frenzy of government hiring is creating a vacuum in the private sector, so leveraging your previous experience might be the best way to break into the field.
-- Leslie Stevens-Huffman