IBM plans to eliminate its company-sponsored health plan for
retirees eligible for Medicare
, according to The Wall Street Journal. In its place, Big Blue will provide annual contributions to a health-related retirement account, which retirees would draw from to pay for supplemental Medicare via an insurance exchange.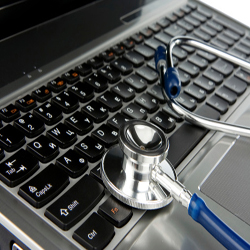 The move is expected to save
IBM
money by eliminating the need to directly cover rising insurance premiums in favor of a set annual payment for plan participants. According to documents sent to retirees and reviewed by the Journal, the company said:
Cost increases under our current retirement group health care plan are no longer sustainable for you…health care costs under IBM's current plan options for Medicare eligible retirees will nearly triple by 2020, significantly impacting your premium and out of pocket costs.
Those who are 65 or older, or disabled, will be asked to select a plan offered through the private Medicare insurance exchange Extend Health.
IBM's Not Alone
Big Blue is not the only Fortune 500 company that is eyeing the use of insurance exchanges. DuPont, Caterpillar and soon Time Warner are favoring Medicare insurance exchanges for their retirees, the Journal notes. Extend Health's parent,
Towers Watson
, recently released a survey that found 16 percent of employers are "very likely" to discontinue subsidizing benefits for people 65 years and older in 2014. That jumps to 26 percent in 2015. Some benefits experts say it's hard to determine how many employers will stop directly subsidizing health plan premiums in favor of insurance exchanges. "Large companies are always looking for strategies to reduce their costs, but it's too early to tell," says Bruce Elliott, Manager of Benefits and Compensation for the Society for Human Resource Management. On October 1, the competitive landscape for health insurance is expected to grow as the
Affordable Care Act
kicks in, bringing with it insurance exchanges and potentially driving down premium costs. Enrollment in the ACA begins next month with coverage starting on January 1. "There may not be many employers who sign up to have their retirees and employees use the exchanges, but maybe in a year or two they will if the exchanges are successful," Elliott says.