[caption id="attachment_16504" align="aligncenter" width="518"]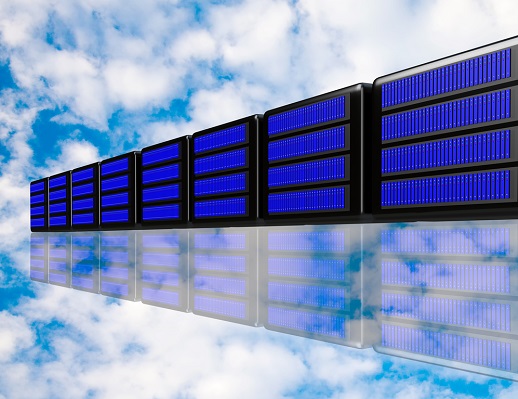 IBM sold off much of its mainstream datacenter hardware to focus on HPC, cloud.[/caption] Chinese systems-manufacturing giant Lenovo announced Jan. 23 it will buy IBM's low-end server business for $2.3 billion. The agreement marks the second time Lenovo's taken on a low-margin, high-volume hardware-manufacturing business from Big Blue. The deal, which has been in the works for more than a year, has been described by many news sources as including IBM's "low-end" servers, such as commodity-level x86-based System x servers, higher-end System x machines, and several lines of datacenter-focused, rack-mounted, scale-out servers. "This acquisition demonstrates our willingness to invest in businesses that can help fuel profitable growth and extend our PC Plus strategy,"
Lenovo CEO Yang Yuanqing is quoted as saying about the deal.
It also demonstrates Lenovo's confidence that the x86-based server business will bounce back and that Lenovo can make it profitable, as it did with the market for low-pizzaz but premium-quality laptops following its acquisition of IBM's ThinkPad laptop business. Lenovo's success with its ThinkPad business helped make it one of the most successful PC makers in the world. A January IDC report estimated
Lenovo's PC sales grew nine percent during the fourth quarter of 2013, even
as the overall PC market dropped 5.6 percent. IDC ranked Lenovo No. 1 among its list of the top five PC manufacturers. Shedding the low-end and mainstream datacenter server business will let IBM focus on products that are less likely to descend to commodity pricing: cognitive computing, big-data analytics and the hardware to run them.
IBM announced Jan. 17 it would invest $1.2 billion
in an effort to expand its cloud capacity by adding 15 new datacenters in 2014 and a similar number the following year. IBM currently has 25 datacenters in its SmartCloud network, 12 of which are all-modern facilities it bought when it
acquired SoftLayer in 2012.
Lenovo, on the other hand, is betting the hardware business can continue to be profitable, though it will continue to rely on IBM for datacenter equipment other than servers: the agreement calls for Lenovo to resell IBM's Storwize disk storage systems, tape storage, and General Parallel File System software as well as the management- and systems-software required to run the systems, all of which IBM retains. Lenovo does get approximately 7,500 IBMers in locations that include Raleigh, N.C., Shanghai, Shenzhen and Taipei, who it expects to hire as part of the terms of the deal. It also receives IBM's x86-based Flex integrated systems, which combine servers, storage and networking into a single modular package designed to compete with Cisco Systems, Inc.'s Unified Computing Systems, which made Cisco a power in the server market for the first time. The integrated-platform server market was among the few bright spots in server sales during 2013.
Sales of integrated systems grew 68.5 percent
during the third quarter of 2013 alone, compared to 2012, even as the overall server market dropped 3.7 percent,
according to a Dec. 4, 2013 report from International Data Corp.
IBM's iDataPlex systems are high-density, high-performance rack-mounted systems
designed to be more cost-effective in both price and support costs for high-capacity datacenters, though odd sized racks and servers have been a concern for some datacenter customers.
IBM's NeXtScale systems are rack-mounted systems
designed to compete with Open Compute project systems and low-cost hardware from HP, Super Micro and other systems makers on a straight cost/performance basis.
IBM's PureFlex and Flex Systems
are pre-configured build-to-order integrated platforms designed as turnkey computing modules, designed to be brought up to speed with a minimum of integration or implementation work from the datacenters that buy them.
IBM's BladeCenter servers,
co-designed with Intel Corp., were introduced in 2002 as the company's line of mainstream high-density blade-server rack-mounted systems for datacenters. IBM will keep the Power-based version of its Flex servers, as well as its Power Systems, Storage Systems business and System z mainframe servers.
Image: Shutterstock.com/ NH