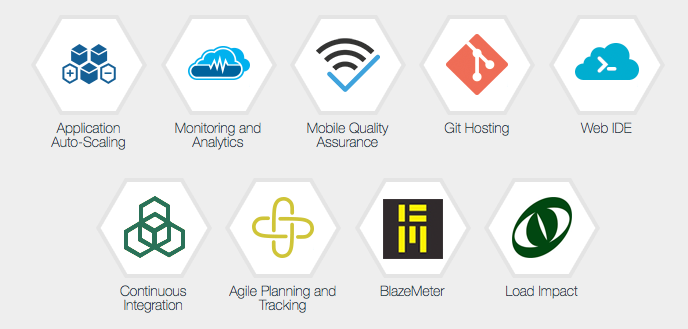 IBM
plans on opening its first collaborative "BlueMix Garage" in San Francisco's South of Market neighborhood, where it will sit within Galvanize, a "campus" where startups can share space, participate in events and workshops, and network with one another. On paper, the potential benefits of IBM's arrangement seem obvious: By plugging into one of the hottest startup scenes in the country, and offering a series of classes and mentoring, Big Blue can spark interest in developing for its nascent cloud ecosystem. But creating that spark is easier said than done, given that IBM's biggest competitors in the enterprise space—most notably
Amazon
,
Oracle
and Google—have all made significant inroads with regard to cloud-based apps and services. Even midsize firms such as Salesforce have spent the past several years making concerted efforts to build out their toolsets and features for developers. So while IBM's branding and client base make it a formidable opponent in most scenarios, it faces well-entrenched opponents in this regard.
Click here for app developer jobs.
And time isn't on IBM's side. Over the past few quarters, the company's hardware revenues have dipped as customers abandon expensive on-premises systems for the cloud. (Some clients are also chucking IBM's servers for systems built from inexpensive commodity parts, but that's another story entirely.) Faced with those weakening sales, IBM is doubling down on analytics and services delivered online; in January, for example, the company announced that it would devote a billion dollars and thousands of researchers to its Watson supercomputing platform, in addition to
encouraging an associated app ecosystem
with $100 million in seed funding. IBM has also accelerated development of BlueMix, its Platform-as-a-Service (
PaaS
) for
developers building apps
and
cloud services
. New BlueMix features include secure connections between public applications and private data; an Analytics-as-a-Service module for apps that crunch massive datasets for insight; and an increased focus on storing and querying data from sensors (i.e.,
the Internet of Things
). Despite all that effort, one crucial element remains: legions of developers who can transform these offerings into something vibrant. IBM plans on opening more "Garages" in the months ahead, although exact locations haven't been disclosed.
Related Articles
Image: IBM