[caption id="attachment_17801" align="aligncenter" width="362"]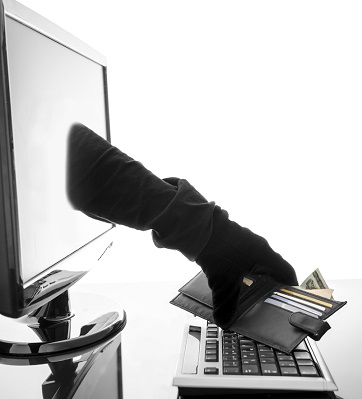 Identity theft is the No. 1 complaint to the FTC for the 14th consecutive year.[/caption] In 2013, for the 14th consecutive year, identity theft was the most frequent complaint made by consumers to the Federal Trade Commission (FTC),
according to that agency's annual report on consumer complaints.
Identity theft was involved in 14 percent of the two million complaints consumers lodged with the FTC last year, followed by complaints about debt-collection agencies, which made up 10 percent. Though identity theft was far from the only complaint that contributed, 54 percent of all complaints to the FTC involved fraud. Consumers reported losing an average of $400 per fraudulent incident, for a total of $1.6 billion. The FTC's full Consumer Sentinel Network Data Book with all the stats for 2013 is available
on PDF here.
Oddly, the method fraudsters use to contact victims has been shifting offline over the past three years. In 2011, 42 percent of fraud incidents started via email, which dropped to 38 percent in 2012 and, again, to 33 percent during 2013. The percentage attributed to Websites or other online sources rose during the same period from 13 percent in 2011 to 15 percent in 2013. Old-fashioned telephone fraud accounted for 40 percent of all complaints during 2013, however, up from just 30 percent in 2011 and 34 percent during 2012. The FTC's estimate that Americans lost $1.6 billion to consumer fraud is based only on consumers who lodged complaints directly with the FTC, however. Losses due to identity theft extend much further. U.S. banks have already spent $172 million re-issuing debit- and credit-cards compromised in the Target breach alone, according to
a Feb. 26 report from the Consumer Banker's Association.
"When retailers say this data breach come at no cost or liability to consumers they are right - because its banks and card issuers who are on the hook often at little or no cost to retailers like Target," according to Richard Hunt, president and CEO of the CBA as quoted in FinExtra. No problem is so serious that there isn't a way to profit from it, however. An anti-fraud plan announced by MasterCard Feb. 25, for example, offers a more-certain way to verify a card isn't being used by an identity thief, but also offers MasterCard and its partners a slice of what they estimate is mobile-data market worth $44 billion per year. MasterCard's anti-fraud plan is an opt-in system that would require that cardholders have their cell phones turned on and in hand before they're able to use their credit card, according to a Feb. 27 article in Naked Security,
the security-news blog published by security firm Sophos.
The top-line goal is to match a consumer's card number with his or her location, using the phone's location data to provide geographic information. The program, announced at the Mobile World Congress in Barcelona this week, would verify the card holder and the phone holder were the same person and were in the same location. MasterCard plans to offer customers special plans that would keep them from eating up their data- and call quotas for credit-card verification calls, but expects ad-hoc, opt-in location services to be profitable far beyond their role as fraud deterrents. Seventy percent of phone users turn off their data service when traveling outside the country to avoid roaming charges,
according to MasterCard's announcement.
A Feb. 24 report from Syniverse – MasterCard's partner in the customer-location program – estimates there is $44 billion to be made by mobile carriers offering opt-in location-based services every year. Using phone/credit-card connections to identify a customer's location could be worth
$3 billion per year worldwide from "location-based fraud services" alone, according to the Syniverse report.
Image: Shutterstock.com/ Gajus