New York Mayor Michael Bloomberg's penchant for boosterism is well-known, and he doesn't mind taking his message into some awkward places. For example, he's got no problem touting the dynamics of the city's tech industry even when he's in Silicon Valley. Or maybe especially when he's in Silicon Valley.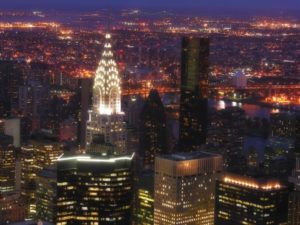 For example,
he shared this
with Stanford's graduating class at the school's recent commencement:
I believe that more and more Stanford graduates will find themselves moving to Silicon Alley, not only because we're the hottest new tech scene in the country, but also because there's more to do on a Friday night than go to the Pizza Hut in Sunnyvale…And you may even be able to find a date with a girl whose name is not Siri.
Ouch.
Figures Bolster Arguments
Besides having to contend with the glitzy city lights of Manhattan and its thriving night life, Silicon Valley faces tough competition against New York when it comes to IT jobs and salaries. On the jobs front, Wanted Analytics says in April the number of advertisements for tech positions in New York beat out Silicon Valley for the first time in four years, InfoWorld notes. There were 58,600 ads in New York compared to 58,000 in Silicon Valley. That's not a huge difference, but there's no question New York's been gaining. Then there's money: According to a report from staffing firm Mondo, tech salaries in New York are rising at a faster clip than those in other regions -- including Silicon Valley. "IT salaries in New York rose 14 percent in the first quarter [compared to a year ago]," Laura McGarrity, Vice President of Marketing for Mondo, told Dice News. "It's in the lead in terms of growth and San Francisco is the second fastest growing market." As for Bloomberg's dis on Siri-as-a-date, he doesn't have much to stand on. On the Daily Beast's 2012 list of
"Best Cities to find a Date,"
San Jose ranked No. 25. Manhattan didn't even make the cut, unless Silicon Alley can extend itself to Rochester, N.Y., which ranked No. 18.