What's New This Quarter
Silicon Valley is a candidate's market right now, says Monique Fierros, a San Jose-based Technical Recruiter for
Randstad Technologies
. "There is a lot of movement, and almost everyone I talk to on a daily basis has multiple opportunities in the works and can end up receiving multiple offers throughout the hiring process," she says. "Hiring managers have to move quickly before the candidates are no longer on the market."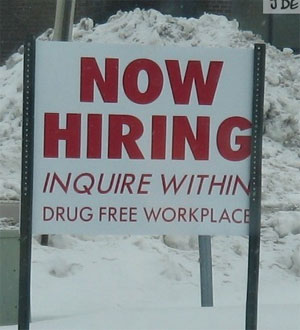 There's certainly a lot going on. In perhaps the biggest deal of the quarter, San Francisco-based Salesforce.com spent $2.5 billion in cash to acquire
ExactTarget
, a developer of cloud-based email and online marketing tools. The goal is to speed up Salesforce.com's growth in cloud marketing. Big Data also continues to make news. VC firm Accel Partners created a second $100 million investment fund specifically allocated to Big Data investments. Meanwhile, San Francisco-based Big Data software developer GoodData has raised $22 million in its latest funding round. Even
Bloomberg
has shown up in the Valley. The company has launched a $75 million VC fund called Bloomberg Beta to invest in and create early-stage tech companies. Initially, the fund will focus on areas around data such as technology platforms, content discovery and media distribution. Another area of interest: making work better through networks and communities, human-computer interaction and radical new organizational models.
Yahoo
remains in acquisition mode, buying two startups: GhostBird, a mobile photo firm, and Rondee, a free Internet conference calling service. These are the company's 13
th
and 14
th
acquisitions in less than a year. In less happy news, San Francisco-based
Zynga
cut 18 percent of its 2,900-person workforce, and
Symantec
is
cutting about 8 percent of its employees
, about 1,700 positions. Middle management will likely feel the biggest impact at Symantec.
Skills in Demand
Local recruiters say that virtualization, system upgrades, and business intelligence projects are fueling demand for IT professionals in the Bay Area. Developers and designers of all types are always in demand, with a special focus on Salesforce technology, .NET development, Linux/Unix administration, and business analysis. As always, there are network administration and desktop support positions to be filled as well.
Salary Trends
The average salary of Bay Area tech workers stood at $123,500 in 2009, about 66 percent more than the region's average private sector wage, according to TechAmerica, although some of that advantage is certainly offset by the area's extremely high cost of living. In terms of outlook, 12 percent of the area's technology executives expect to expand their IT teams in the third quarter, reports recruiter
Robert Half Technology
. In addition, 61 percent plan to fill open IT roles in the quarter, while 88 percent are optimistic about their companies' prospects for growth. Sixty seven percent felt confident in their firms' third-quarter investment in IT projects.
Leading Industries
Information Technology
Technology Manufacturing
Construction
Defense/Aerospace
Local Employment and Research Resources