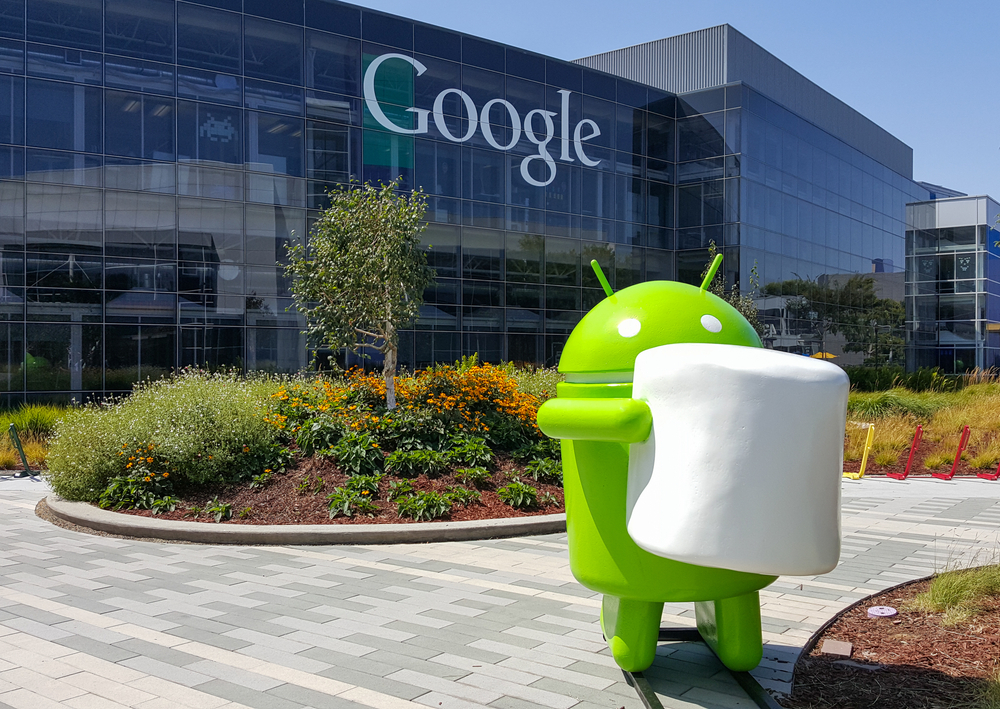 Only 7.5 percent of Android smartphones run the most current version of the operating system (version 6.0, also known as "Marshmallow"), according to
Google's own analysis
. Meanwhile, 32.5 percent of worldwide Android devices continue to run version 4.4, also known as "KitKat," which came out in late 2013. Slightly more—35.6 percent—use versions 5.0 or 5.1, collectively referred to as "Lollipop":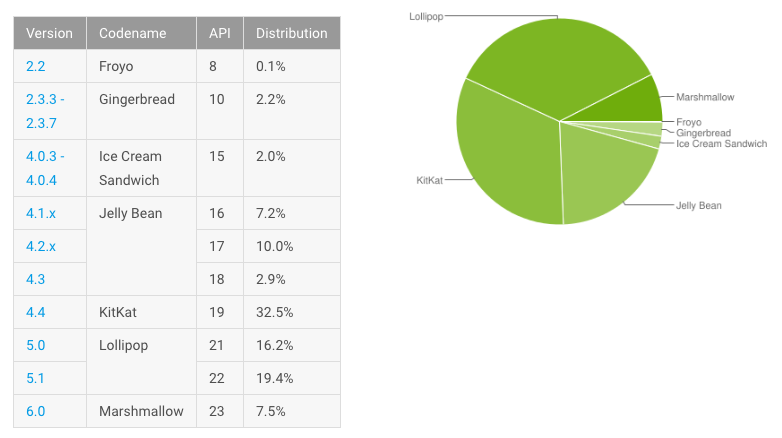 By contrast, some 84 percent of iPhones and iPads
use iOS 9
, the latest version of Apple's mobile operating software. What explains the difference between the two platforms? Both Google and Apple make a big deal of their yearly system releases, touting all the new features during their respective annual conferences. Yet Android users don't seem particularly anxious to update as quickly as possible—a not-insignificant portion of them even continue to use Jelly Bean, an OS version that came out in 2012. Part of it might have something to do with how the Google and Apple ecosystems are configured. From the beginning, Apple did its best to lock down its mobile software and hardware, offering users a limited number of devices and an OS with a unified design and set of features. It kept tight control over how developers used its platform. Compare that to the Android ecosystem, which started out like the Wild West. Google's devotion to open platforms meant that its manufacturing partners could do pretty much anything they wanted with Android, which led to
some pretty awful interfaces
and "special features" in the first few years of the platform's existence. Although Google subsequently attempted to unify and guide its ecosystem with the introduction of Google Play and the Nexus line of smartphones, the damage was done: the Android ecosystem
is now fragmented
among hundreds of devices from dozens of manufacturers, all running lots of different OS "flavors." Add to that the fact that Android remains the most popular mobile OS worldwide, which means that you have millions of people in developing countries using older devices with outdated software, simply because they have no choice. That further contributes to overall fragmentation, along with carriers'
staggered updating schedules
. When Google kicks off its annual I/O conference later this year, it will surely debut a new version of Android. But how long will it take until a majority of Android users actually end up using it?