[caption id="attachment_6618" align="aligncenter" width="556"]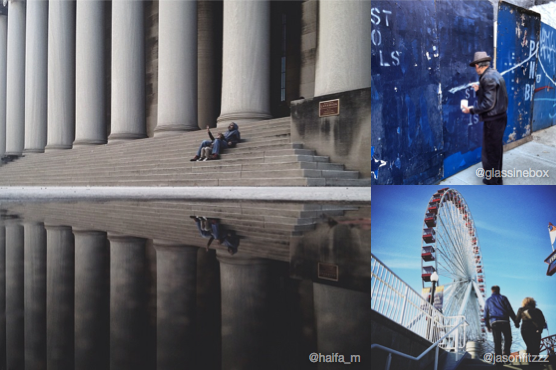 Your sepia-toned images could make Instagram and Facebook some serious cash.[/caption] Remember that photograph of your dog you snapped last week with your smartphone? The one you layered with a nifty Instagram filter? According to its
newly revised Terms of Use
, Instagram can sell Fido's image for sweet, sweet cash. Nor can you expect a percentage of whatever Instagram and its partners earn from exploiting said image:
"To help us deliver interesting paid or sponsored content or promotions, you agree that a business or other entity may pay us to display your username, likeness, photos (along with any associated metadata), and/or actions you take, in connection with paid or sponsored content or promotions, without any compensation to you. If you are under the age of eighteen (18), or under any other applicable age of majority, you represent that at least one of your parents or legal guardians has also agreed to this provision (and the use of your name, likeness, username, and/or photos (along with any associated metadata)) on your behalf."
Nor does Instagram need to call an advertisement an advertisement: "You acknowledge that we may not always identify paid services, sponsored content, or commercial communications as such." Nor is Instagram providing its users with any sort of wiggle room, legally speaking: "By accessing or using the Instagram website, the Instagram service, or any applications (including mobile applications) made available by Instagram (together, the "Service"), however accessed, you agree to be bound by these terms of use ("Terms of Use")." A number of blogs and pundits have already jumped on the revised terms of service. Marc Rotenberg, executive director of the Electronic Privacy Information Center, even told
The New York Times' Bits blog
that Instagram's maneuver could expose it to blowback from state privacy laws: "Most states have laws that limit the use of a person's 'name or likeness' for commercial purposes without consent." While Instagram mentioned the changed terms of service in a Dec. 17 blog posting, it neglected to drill down into anything related to advertising. "Nothing has changed about your photos' ownership or who can see them,"
the post offered
. "Our updated privacy policy helps Instagram function more easily as part of Facebook by being able to share info between the two groups." Indeed, Instagram positions its policy changes as a better way to fight spam, detect fraud, and build better features. "Our updated terms of service help protect you, and prevent spam and abuse as we grow."
Escalation
Earlier this month, Instagram disabled photo integration with Twitter, raising the ire of many users and pundits. "The only way these companies can succeed financially is by tricking members and forcing them into walled gardens," Dan Lyons wrote in
a Dec. 10 ReadWrite posting
. "Think of it this way—there's a reason that they don't hold a circus out in the open, and instead put it under a tent—and it's not to keep you dry in case of rain." At the recent Le Web conference in Paris,
according to CNN
, Instagram CEO Kevin Systrom said that other services wouldn't suffer the came cutoff as Twitter. "This is more of a one-off," he reportedly told the audience. That move came just as Instagram launched
a Web-based platform with user profiles
, a significant brand expansion beyond mobile devices. Biting back, Twitter launched its own muscled-up photo service Dec. 10, complete with Instagram-style filters and editing tools. "In June, 2011, we
introduced the ability
to attach a photo to your Tweet, a first step toward improving the entire photo experience on Twitter," read a posting on
Twitter's official blog
. "Since then we've been making it easier and faster to share and discover and enjoy great photos on Twitter every day." Not to be outdone,
Yahoo then launched a new Flickr app for iPhone
, complete with photo filters and the ability to post images to Facebook, Twitter, email, and Tumblr. When Facebook CEO Mark Zuckerberg purchased Instagram for a cool billion dollars earlier this year, he probably anticipated that photo sharing (one of the most popular uses of social networks) would evolve into a significant inter-company battleground. The question is whether Instagram's revised terms of service will hurt the company in that battle—and, if so, how long it'll take to roll at least some of those terms back.
Image: Instagram