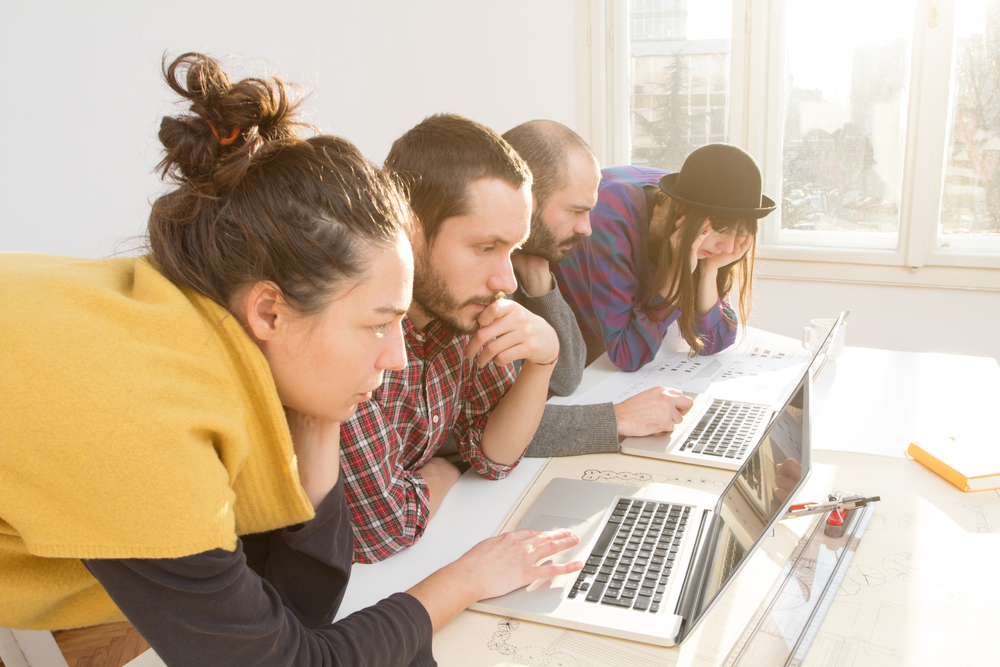 The benefits of interning extend far beyond the opportunity to pick up some hands-on experience or course credits,
or even learning valuable technical skills
. Rubbing elbows with working tech professionals during the summer can yield valuable contacts, references and even a job offer, as long as you make the most of the opportunity. This advice applies whether you've just gone through
a high-school internship
or a
college one
. No matter what the nature of the internship or your future plans (
or how much you got paid
), make sure that you follow all five of the points below.
Thank Everyone at Your Internship
Leaving an internship is like winning an Oscar—you need to thank everyone, said Cici Mattiuzzi, a career consultant and former director of career services for the College of Engineering and Computer Science at California State University, Sacramento. And when you're sending notes, don't overlook the internship coordinator, trainers and project managers. "Leave on a positive note, even if the work experience wasn't the best," Mattiuzzi added. "Don't trash the company. Say that your internship was challenging, but that you learned a lot, if you can't find something positive to say." Remember to visit your manager (
whether or not they served as your mentor
) and mentors to express thanks. Thanking them in person extends your relationship and creates a lasting, positive impression. "Mentoring an intern takes time, energy and effort," explained Maddi Tapp, a career coach for engineering and computer science students at the University of Utah. "Another team may have given up a piece of their project to accommodate you, so you need to show your appreciation."
Ask for Feedback and Recommendations
Show that you're open to constructive criticism as well as compliments by requesting feedback and career tips before your internship is over. Asking for someone's advice is a sincere form of flattery and shows respect. Not only will you better understand your strengths and opportunities to improve, a feedback session is the perfect setting to ask for a letter of recommendation. "Ask for a letter because you never know when someone may leave the company," Mattiuzzi said. "A letter is better than an endorsement because you can send it to grad schools, add it to your portfolio or email a copy to a prospective employer."
Connect and Reflect
Start laying the foundation for your personal brand by connecting with your summer colleagues and managers on professional networking sites. They may feel compelled to reciprocate if you endorse them first. An internship can also help you sort out your likes and dislikes before your career plan is set in stone. Before leaving, take a moment to reflect on your experiences as you consider various technical specialties and head back to school.
Update Your Resume, Profiles and Portfolio
Add project descriptions, outcomes, skills and technical tools to your resume and portfolio while the details are still fresh in your mind. Get the jump on the competition by linking your activities to any company improvements in productivity, customer retention, revenues or profits. "Always get written permission from a director or manager before posting code samples or screen shots on
GitHub
or LinkedIn," Tapp advised. If it's in the form of an email, print it out and take it with you, just to be on the safe side.
Stay in Touch
Be sure to collect everyone's contact information before you leave, and continue to follow your co-workers and the company. Drop a line when a former colleague gets promoted or the company lands a big contract. "Update your former teammates on your accomplishments and status from time to time, or offer to work on projects remotely," Mattiuzzi said. "You never know when you may need a recommendation. So always leave an internship on a high note and seize the opportunity to reconnect whenever you can."