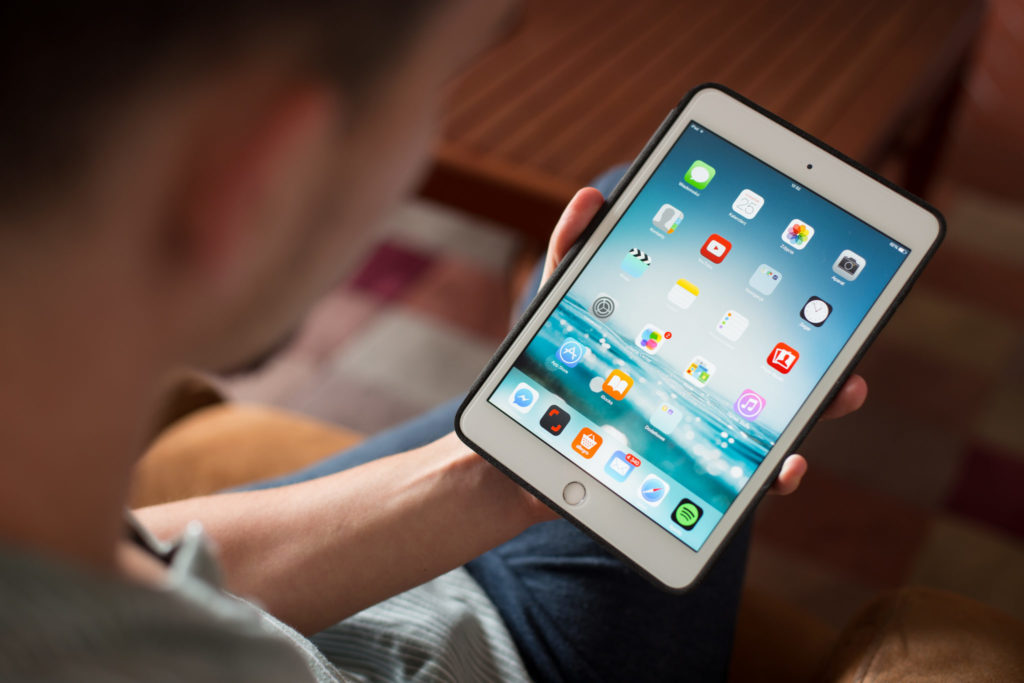 According to a new report, Apple may discontinue the iPad mini. The device, released before the rise of plus-size "phablet" phones, is supposedly suffering from dwindling sales numbers.
As quoted by Boy Genius Report
, an anonymous Apple employee says there has been "fierce cannibalism of our own products," with the mini "sized out of its own category." This person adds that the sales figures make it "very clear" that the mini deserves to be cut from Apple's lineup. Introduced in 2012 to serve as a 'Goldilocks' device for those who didn't want to jump from a small-screen iPhone to a 9.7-inch iPad, the 7.9-inch iPad mini was always something of a second-tier device. The first iteration's screen wasn't Retina, and subsequent hardware updates were never showstoppers. Apple's most recent update, a few months ago, was a minor spec bump. The newest mini also has a pricing problem. Starting at $399, it's a full $70 more than the new entry-level iPad. Why would users pay more for less screen? Apple likely won't formally announce the end of the line for its mini-tablet; rather, it may just stop making and updating it. We typically start to notice this "shutdown behavior" after keynotes, when the Apple Store site goes live again and certain products are missing. At some point, Apple may also stop targeting the iPad mini for the latest iOS updates. Of course, the real tell may have already come via Xcode. The integrated developer environment (IDE) has
never
actually targeted the iPad mini, instead asking developers to target larger iPads. It now supports the Air, Air 2 and both "Pro" model iPads, but not the mini. This pivot away from the iPad mini also shows why Apple created Auto Layout, which (while not a perfect solution) offers a path for making apps usable on various screen sizes. The platform allows Apple to discontinue devices such as the mini without fear of disabling a large number of apps in the App Store. And what comes next for iPads as a whole? Apple may announce something at WWDC, although that show is typically reserved for software and operating-system changes, not new hardware. A new announcement of some sort may come in the fall, when Apple turns to showing off its latest generations of devices.