[caption id="attachment_140261" align="aligncenter" width="1684"]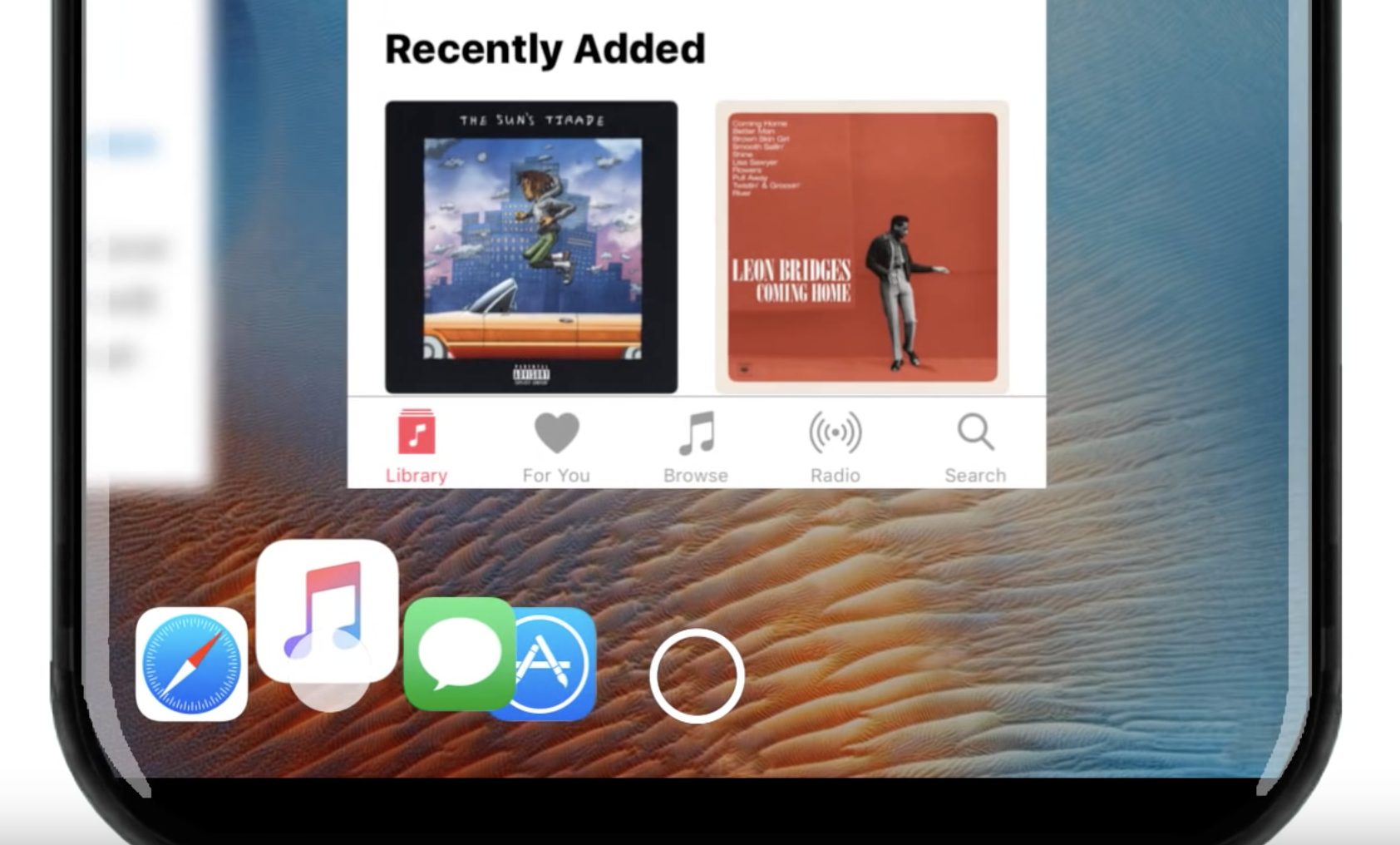 An iPhone Touch Bar Concept Credit: AGVideos[/caption] If the rumor mill has managed to churn out a bit of truth this week, the next iPhone will have a very different look. In addition to a skewed camera assembly, the next smartphone from Apple is said to have an 18.5:9 aspect ratio; a slight bump from the 16:9 currently in-use. According to
Economic Daily News
, sources within Taiwan Semiconductor Manufacturing Company (TSMC) confirm this long-standing rumor. Further,
DigiTimes
notes that displays with that aspect ratio are set to "surge" in the second half of 2017. While not the most solid of sources (Economic Daily News and DigiTimes have spotty track records), there's still quite a bit of intrigue. First, TSMC is an established Apple supply chain partner. In addition to discussing the new aspect ratio, sources claim the Home button will be fully integrated into the screen and utilize an optical sensor to read your fingerprint. All told, the next iPhone could very well have a larger display in a smaller frame. The OLED panel is said to be about 5.8 inches, and occupy roughly the same space as the current iPhone 7. A few purported dummy units show a phone that's a touch more substantial and taller. This sounds wonderful, but there's cause for concern. In focusing on the display's aspect ratio, it's entirely possible we'll have some hiccups early on. That's because 18.5:9 isn't
exactly
a scaled uptick from 16:9, though it's quite close. As
The Verge
pointed out in their review of the 6 Plus on launch, this can be a bit annoying:
The bigger screen comes with a tradeoff, though: it's a totally new resolution for an iOS device, so apps that aren't updated for the 6 Plus simply get zoomed up to fit the screen. Apple says the 6 Plus has a "desktop-class scaler" to make this all work seamlessly, but if you're paying attention you'll spot the difference between scaled apps and updated apps every time: the status bar at the top of the screen gets way bigger when a scaled app is open.
As that article went on to note: "The app scaling also affects various apps differently, and most of them definitely need to be updated to look better." The most popular apps of the era simply looked fuzzy as a result of the new screen size. That was eventually solved with new features in Xcode that allowed developers to add more graphics to suit different screen sizes and aspect ratios, so we can expect the same here. Another issue is whether or not iOS developers will even have to worry about the new screen size. Many pundits point to the bottom of the next iPhone screen being occupied by a 'function row,' much like the
Touch Bar on new MacBooks Pro
. A graphic provided by KGI Research shows us just how this might look: [caption id="attachment_140254" align="aligncenter" width="800"]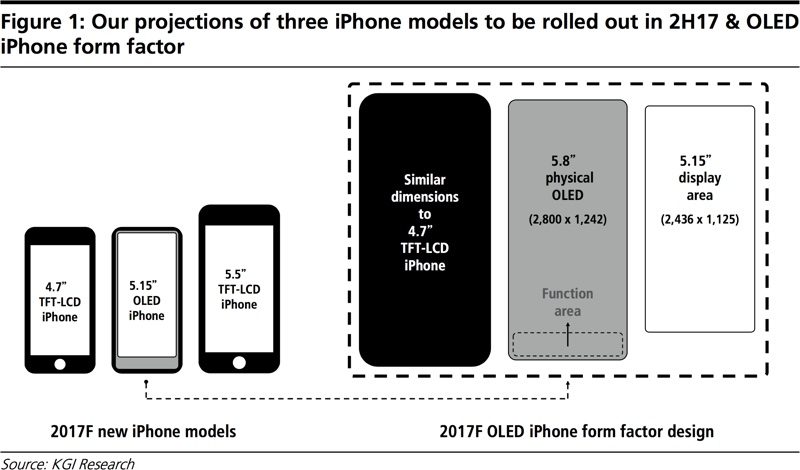 Analyst portrayal of an iPhone with Touch Bar. Credit: KGI Research[/caption] From a developer's standpoint, it's entirely possible this will be unusable space. If Apple blocks developers from using the function row in any way, or keeps it persistent while in apps, there's no added work. Fortunately, that's unlikely. While some (myself included) like the idea of a function area on the next iPhone, it's almost a sure bet that iOS developers will have a few APIs for it. To that, we can expect things such as camera sliders, easy scrubbing for videos or volume control as well as
various other use-cases
. If the function area is not persistent, there may be other tricks developers can look to. As
iDownloadBlog
points out, the aspect ratio and screen size make a good fit for using multiple apps on one screen, which some Android phones currently have. Such multitasking features would require use of an API. But this is speculative on my part, and based on rumors from dubious sources – so let's just hope for the best. More APIs with access to some cool new hardware features is an exciting thought, but like all things Apple, we won't know for sure what we get until we get it.