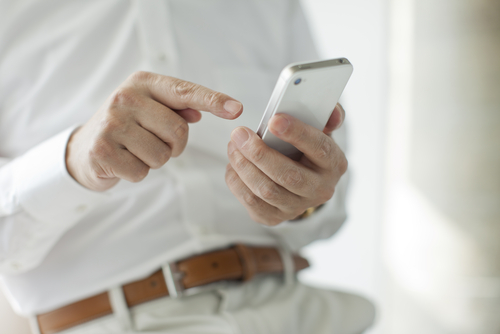 Unless you work at a company with almost no technology installed to run its business, you're doubtlessly dealing with a rapidly expanding (and most likely, very demanding) base of users who rely on mobile technology. While not driven solely by Bring Your Own Device (BYOD), certainly BYOD has accelerated the widespread use of mobile devices such as smart phones and tablets. The ongoing challenge is how companies should best deal with the burden this increased device usage (and the security and management issues that come with it) puts on infrastructure and IT staff. Most companies regard mobile management as an internal infrastructure problem, often obtaining an MDM (mobile device management) solution to allow IT some level of control. But with the expanding roll of mobility, and the growing requirements of mobility management, we're now seeing very complex implementations in order to manage devices, applications and data—including mobile app development and deployment, secure corporate app stores, policy enforcement, separation of corporate vs. personal apps, data leakage protection, etc. For many organizations, the level of complexity is becoming overwhelming. Some vendors have begun to offer services that move the mobility-management burden to the cloud—with the services still mostly controlled and managed by the organization. Enterprise Mobility-as-a-Service (EMaaS) takes much of the burden off the backs of IT and corporate infrastructure. In fact, I expect EMaaS to grow dramatically over the next 3-4 years, and become 20-25 percent of the overall market for enterprise directed applications and services. EMaaS offers organizations several key benefits over traditional internal infrastructure:
It utilizes operational (Opex) rather than capital (Capex) spending, which is often easier to obtain and approved more quickly.
EMaaS allows a mix-and-match approach between Opex and Capex that can be phased in to supplement and/or partially replace internal facilities without requiring rip and replace.
It can be implemented relatively rapidly to allow a quick response to changes in business or market requirements.
It scales easily, thus allowing growth and/or contraction as necessary. Eliminating a fixed infrastructure means companies can size (and pay for) only the services they need.
It provides great flexibility in device types, applications, management and end-user cannot keep up.
EMaaS shares resources across multiple organizations, with an economy of scale that can increase efficiency and lower overall TCO, especially for smaller organizations.
It enables the mobile functionality to be extended to strategic business partners, affiliates and specific customers. Without EMaaS, this would be difficult and costly.
EMaaS may not be a good fit for those organizations that require complete control of all assets (devices and data), such as companies in highly regulated industries (e.g., financial sector, health care), governmental agencies, and public safety. But even with those exceptions, some level of EMaaS may be acceptable for users who may be less susceptible to regulations and/or data loss. And EMaaS will eventually achieve a level of security that rivals internal infrastructure. The EMaaS market is currently small. However, it will likely expand rapidly and be offered by many of the large infrastructure and applications vendors, carriers, and eventually the traditional outsourcing vendors. The mainstream MDM vendors and security oriented vendors will move to cloud-based, hosted models and partner with larger players to achieve true EMaaS capabilities. Companies will soon have a choice in implementing mobility through internal behind-the-firewall services, or using alternative EMaaS vendors. In some cases a hybrid approach using both internal and external capabilities will be the best choice. But EMaaS will ultimately emerge as a strategic choice for many mobile enterprises struggling to overcome the complexity of a mobile market.
Jack Gold is the founder and principal analyst at J. Gold Associates, an information-technology analyst firm based in Northborough, MA. He is an internationally recognized expert in many aspects of business and consumer computing, including emergent technologies.
Image: sukiyaki/Shutterstock.com