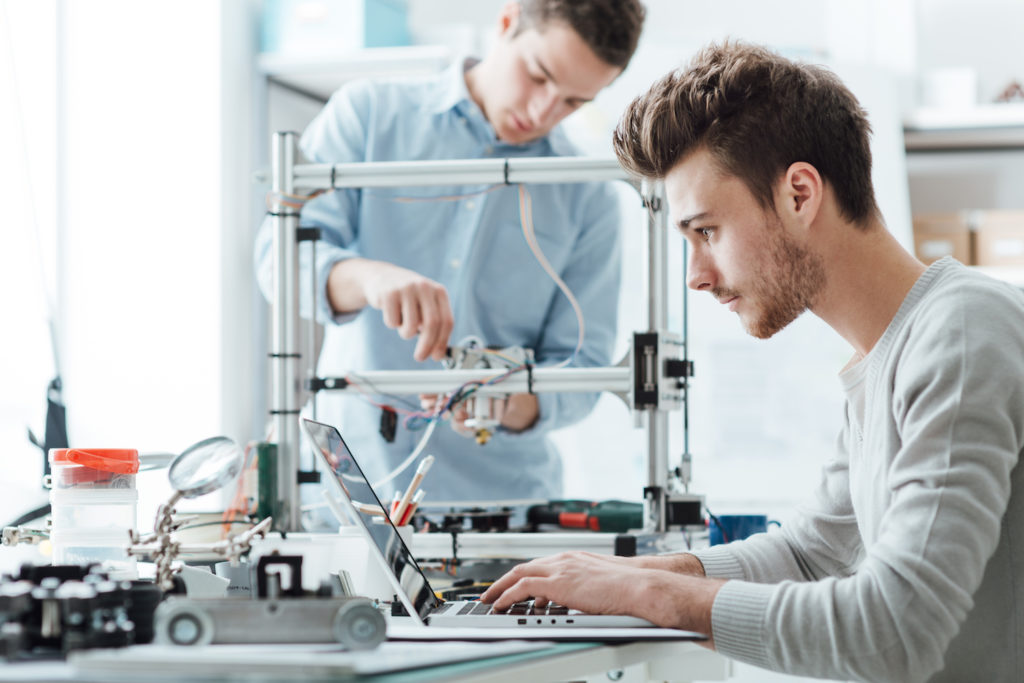 Good news for anyone who graduated with a CS degree this year: Unemployment in the tech industry remains low. Indeed, the hiring forecasts for 2019 from the National Association of Colleges and Employers (NACE) predicted robust demand for graduates, and that prediction seems to be coming true.
Best of all, you don't need a diploma from a prestigious university or a perfect GPA to cash in. Even grads from lesser-known schools who display a positive attitude and ability to learn are snagging multiple offers, according to Brandon Labman, co-founder of ROCS, a staffing firm that specializes in placing new college graduates.
Plus, increased demand means strong starting salaries, especially for software engineers at some of tech's biggest firms. But to land your dream job, you still need to play your cards right. Here's a snapshot of what employers are looking for in graduates, and the keys to running an effective job hunt.
Balanced Skill Sets
While the demand for "pure" programmers and developers remains high, most employers are not only looking for candidates with technical skills, but also those who can effectively communicate, collaborate, and analyze situations.
In fact, liberal arts graduates have joined tech companies at a faster clip in the past few years than their engineering and computer-science counterparts, in large part because of their ability to see the "big picture" and connect with people.
"Employers like it when a student has taken philosophy, art history or business courses, or completed a double major," explained Leigh Sylvia, assistant director for Communications, Arts & Technology for the Career Center at Williams College.
The trend toward hybrid positions and interdisciplinary careers has companies turning to Williams, a four-year liberal arts college, to fill positions in data science and analytics, software development and engineering, or quantitative consulting, Sylvia added.
Tech startups in particular are looking for developers and engineers who also have business acumen. You'll definitely need business smarts if you decide to start your own company, which has become an increasingly popular option for new CS grads, even in a hot labor market.
Employers are also looking for strong interpersonal skills and boundless energy, since novices with a "motor" are easier to train up. Highlighting your work on open-source projects, coding challenges and hackathons is the best way to demonstrate your energy and passion for technology in résumés, online profiles and interviews.
While gaining hands-on technical experience through co-ops, internships and student projects is always a plus, working alongside professors on research or academic projects is a great way to get your foot in the door at one of the major tech firms.
"Major tech firms view research projects as a way for students to build transferable skills in data analysis, logic and reasoning that can be adapted to their workplace," Sylvia said.
And though employers always prefer candidates with actual technical experience, any type of office experience will do. In light of that, be sure to highlight clerical tasks involving planning, coordination or customer service in résumés, cover letters and job applications.
"What hiring managers are looking for in a trainee is the ability to thrive in an office environment," Labman said. "Beyond that, they are looking for sharp, motivated people to join their team."
Tips for Tackling the Market
Don't be afraid to compete for a junior-level position that requires two to three years of experience, because most job postings tend to overstate the requirements.
"Experience is rarely a hard and fast requirement," Labman said. If you think you're a good fit and can handle the work, focus on that, because people get hired all the time without matching everything in the job posting. Most employers are willing to train.
If you're really interested in a particular job, let the hiring manager know: Pick up the phone, network with current employees, and take the time to create a customized cover letter and résumé that connects your skills and interests to the key elements of the job.
"Taking the initiative to reach out to an employer is not only rare, it's a bigger differentiator than most people realize," Labman stated.