By Mathew Schwartz
Want to use IT to save money? First it helps to know what technology your organization actually uses.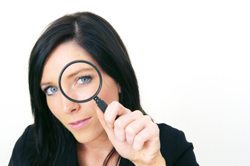 Enter IT asset management, defined by
ITIL
as "the process responsible for tracking and reporting the value and ownership of financial assets throughout their lifecycle." According to
Forrester Research
, more organizations are now pursuing IT asset management - oftentimes backed by a dedicated IT asset manager - to:
Set and manage an IT asset management program strategy and metrics
Improve governance and compliance with numerous regulations
Track vendors, contracts, leasing and maintenance agreements
Run IT more effectively
Burnish IT's image with the business side of the house
Especially today improving costs, regulatory compliance and asset control is a must. But when it comes to practicing IT asset management, where should organizations begin?
IT Asset Management 101
An IT asset management program "starts with having accurate information, creating a process to keep it accurate, auditing yourself to ensure it's accurate and, my favorite part the annual summer intern verification project," says
Stephanie Glace
, associate director of IT services at a
biotech company. If just starting out, don't boil the ocean. "Capture only what is absolutely necessary ... (to) make better decisions," says Glace. For example, her organization now tracks desktop and infrastructure assets, including warranty information and contract expiration dates. "This is a tremendous help for budgeting, planning replacements and supporting users. Next up for us is managing software licenses in the database. We're still evolving."
Don't Obsess Over Tools
Start small with IT asset management tools, too. Excel is fine. "If you go for the gold right off the bat it will be too overwhelming and lose its impact and the team will lose interest," says Glace. Focus on making your program successful. Let your tool selection follow. "You'll know when you've outgrown it, and then finding the right tool and getting buy-in will be easier.
Expanding IT Asset Management
As your asset management program expands, it can encompass more than just an inventory of hardware or software assets. For example, the
International Association of Information Technology Asset Managers
(
IAITAM
), a professional association with approximately 4,000 members, defines 12 key process areas in IT asset management, including communication, compliance, managing vendors, asset disposal, and project management. As the IT asset management program expands, the number of people who help manage it often grows along with it. "One person could fill a few of those roles," says IAITAM president
Barbara Rembiesa
.
Top Skills: Motivation to Management
Given the potential breadth of managing IT assets - working with legal to hone contracts, accounting to tweak budgets, liaising over procurement, HR and much more - an IT asset manager benefits from having a broad skill set. Start with being process-oriented. "The most important trait in an asset manager is someone who feels the ownership and responsibility to keep it updated and accurate and has the detail oriented skills to back that up," observes Glace. Next, add motivation. "Most techs just want to fix stuff that's broken, so getting them to log and update service tickets is an effort. Getting them to also update the asset database is like asking them to do sit-ups every day - they know it would be worth it but it just seems like too much work," she says.
Self-Improvers: An IT Assets Education
For honing a career in IT asset management, IAITAM offers related education and three
certifications
: the certified software asset manager (CSAM), certified IT asset management professional (CHAMP) and the process-oriented certified IT asset manager (CITAM). "Education can really help because it can give them the low-hanging fruit," says Rembiesa. "One example would be reviewing their contracts - which (requires) man hours - but they can find quite a bit of savings in those contracts, if they know how to review them." Other "quick hit" opportunities include software harvesting (re-allocating unused software) and consolidating licenses. "We have people come to our class and go back, and literally within a week find hundreds of thousands of dollars in unnecessary expenses that they were able to save the company right away," she says. "We've had people go back and be able to save jobs."
Mathew Schwartz is a business and technology writer based in Pennsylvania.