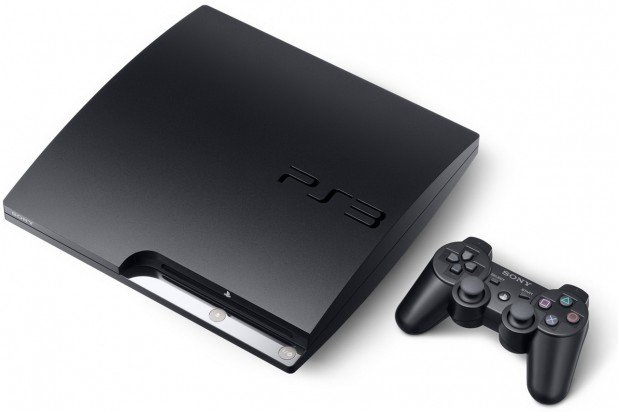 If you're going to build a clustered supercomputer, why not turn to an easily obtainable supply of computer power? No, not a PC or workstation. Try a Sony PlayStation 3 game console. That was the approach taken by Jordan when it unveiled IMAN-1, which the country touted as its first (and only) supercomputer. The system made its debut March 6 at the country's Forum for Communications and Information Technology; it consists of 2,260 PlayStation 3s connected together via a fibre-optic cable. All told, the engineers who designed the IMAN-1 claim that it can generate about 25 teraflops, according to a
translation of TheMenatech.com
, an Arabic Website covering the region. If that's true, then IMAN-1 isn't much of a supercomputer, at least according to the
TOP500
, the biannual compilation of the 500 fastest supercomputers in the world. An unnamed service provider in Japan occupies the last spot in the list, with an
IBM-manufactured Xeon based supercomputer
with 13,560 cores generated 76 teraflops (max), or about four times the output of the IMAN-1. You'd have to go back to June 2010 to see a 25-teraflop computer making the list. It's also not exactly clear that the project, publicly unveiled just a few days ago, hasn't been operational for some time. A
"case study"
' by Dubai's Elite Engineering team claims that IMAN-1 was a project that was begun in 2010, and went live in Oct. 2011. If that's true, then IMAN-1's performance can be viewed in a bit more positive light. Elite Engineering claims that the IMAN-1 will be used for averting natural disasters through simulation, assisting oil and gas exploration, and "to improve the quality of Jordanian engineered products essential for the industrial and economic competitiveness of Jordan." As
HPCWire notes
, however, the individual processing power of a single PlayStation 3 is about 230 gigaflops for its Cell processor alone, with additional processing power contributed by eight Synergistic Processing Elements and the 550-MHz Nvidia G70 GPU. (In a
column
for TG Daily, graphics analyst Jon Peddie said that he discounted claims that the G70 graphics chip could do 1.8 teraflops, as Sony reportedly claimed. However, he declined to estimate the GPU's performance in FLOPs, conceding that it could be equivalent to the 192 GFLOPs associated with the Nvidia GeForce 7600.) It's also not a new idea: in 2009, the Air Force Research Laboratory (AFRL) launched the Condor PS3 Cluster, built from 1,760 Sony PS3 processors, 168 general-purpose GPUs, and reached an estimated 500 teraflops, among the top 50 of the world's fastest systems at the time. The Jordanian designers, however, have presumably been careful: although the original PlayStation 3 allowed users to "root" the console and run other operating system, this feature was excluded from the newer "slim" models, and Sony axed the feature completely with firmware update 3.21 in April 2010. Presumably the Jordanian scientific community cares little about Blu-Ray 3D disc playback, though, or adding Sony "online storage" of the supercomputer's collective saved games.
Image:

Sony