Juniper Networks
is planning to cut $160 million from its operating expenses this year, a move that's likely to lead to significant layoffs.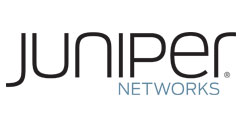 That was the case back in 2012, when Juniper wanted to slice $150 million from its operating expenses and ultimately
cut 5 percent of its workforce
, or approximately 500 people. When the company exited 2012, it had 9,234 full-time employees, according to a filing with the Securities and Exchange Commission. The Sunnyvale, Calif., router and switching company currently employs over 9,000 workers in 70 countries.
Restructuring Drivers
Juniper is instituting the restructuring as it faces pressure from shareholder activists Jana Partners and Elliott Management, notes
Business Insider
. The shareholders are apparently angling to get
more performance and a better stock price
out of the company. Among the changes contemplated are a $2 billion stock repurchasing program and a dividend to shareholders of at least 10 cents a share beginning this year. Also, Elliott will make two recommendations for new board members, says Business Insider. In announcing its restructuring,
Juniper
said:
Having engaged in a comprehensive evaluation of our product portfolio, the company will coalesce its engineering talent, go-to-market teams and R&D around the above strategy. This will also result in streamlining its operations and business portfolio… Juniper's refocused strategy and optimized One-Juniper company structure will result in a substantial structural reduction to the cost base and significantly increased operating margin profile through highly detailed and executable actions with directed accountability.
Juniper will provide updates on the restructuring process on a quarterly basis. The company plans to release its first quarter results on April 22 and will hold a conference call with analysts and shareholders. That may be the time to tune in on its job cuts.