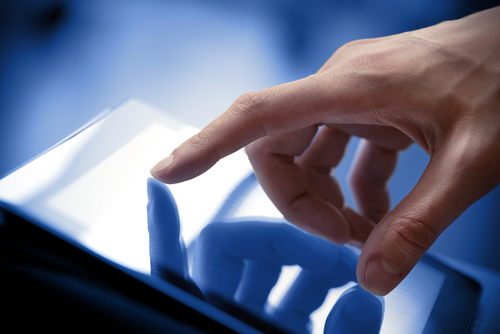 In early 2011, when Apple CEO Steve Jobs stepped onto a California stage to
announce the iPad 2
, he declared 2010 "the year of the iPad." That statement wasn't total corporate hyperbole: over the past twelve months, Apple's tablet had sparked something of a sea change in how its rivals thought about hardware. Even as Jobs whipped the curtain back from the iPad 2, other manufacturers were busy rushing their own tablets to market. Many of these touch-screen devices ran some variant of Android. And despite high-profile marketing campaigns, nearly every tablet crashed and burned on the open market. But 2012 could be the year that starts to change. Not because the iPad will suddenly stop selling—it continues to power a significant portion of Apple's bottom line, thanks to millions of units sold every quarter, and Apple could have a small edition waiting in the wings for release later in 2012—but thanks to a set of new entrants that have learned the lessons of the past two years, and offer their own takes on what a tablet should be. Here are the major contenders:
Microsoft Surface
During the summer, Microsoft decided to do something radical: instead of building a new version of Windows and negotiating with hardware manufacturers to load it on laptops and desktops, the company decided to take its upcoming Windows 8 and load it onto a tablet built in-house.
These Surface tablets will come in two flavors
: one running Windows 8 Pro, powered by a third-generation Intel Core processor, and another with Windows RT, a version built for ARM processors. Underlying architecture aside, both versions will include 10.6 screens with a kickstand and a flexible cover that doubles as a keyboard. Windows 8 itself is a radical revision of the "traditional" Windows user interface. In place of older versions' desktop environment, the latest Windows offers a screen of colorful tiles linked to applications (the desktop is still available, but you need to click or tap a tile in order to access it). Windows 8 also features an App Store and integration with cloud services such as SkyDrive, bringing it more in line with iOS, Android and other mobile operating systems. There are already indications that Microsoft's hardware partners are a little nervous about the prospect of Redmond taking hardware and software in-house. Microsoft's own
annual Form 10-K filing
with the Securities and Exchange Commission (SEC) alluded to Surface possibly affecting "their commitment to our platform," and
Acer has already taken issue in public
. Nonetheless, it'll be interesting to see how well Microsoft can play in the tablet space, especially since its rivals have such an enormous head start. A lot will depend on pricing and availability, both of which remain mysteries.
Google Nexus 7
In June, Google unveiled the Nexus 7 at its Google I/O conference. The 7-inch device features a screen with 1280x800 resolution, a Tegra-3 chipset with a quad-core CPU and twelve-core GPU, a built-in Chrome browser, and Android 4.1 ("Jelly Bean"). The Nexus 7 also comes pre-loaded with content such as movies and music. "Jelly Bean" includes redesigned search (including a Voice Search) and a pervasive feature called Google Now that provides information on local conditions (such as weather and traffic) based on the user's location and time of day. Between that and an expanded Google Play hub, it's obvious that Google wants to stake a claim in the tablet arena as the foremost purveyor of functionality
and
content. But can the Nexus 7 succeed where so many other Android tablets have failed? The device is certainly more polished than many of its predecessors, with a handsome design and the latest software. And early reviews for the tablet were strong. But Google faces strong competitors from not only Apple and Amazon, but also other Android vendors such as Samsung.
Kindle Fire HD
On Sept. 6, Amazon CEO Jeff Bezos stepped onto a stage in a converted airplane hangar in California and made an announcement that surprised none of the media in the audience: a new version of the Kindle Fire, called the Kindle Fire HD. Customers have a choice of two WiFi-only tablets (with 7-inch and 8.9-inch screens) or a more expensive, 4G LTE-enabled one with a 8.9 inch screen. Improvements over the first-generation Kindle Fire include parental controls, Whispersync for Games (which stores gaming information in the cloud), a retooled email hub, customized Facebook and Skype apps, and local storage starting at 16GB. Kindle Fire tablets serve one basic purpose: port Amazon content such as e-books and streaming media in the most streamlined way to customers. That goal could alienate potential buyers who mainly need a tablet for business or content creation. But for all those who want a touch-screen for work, it seems there are equally many—if not more—who simply want one for watching movies and reading books. That's why the Kindle Fire sold so well, and that's why the Kindle Fire HD will likely do the same. Let the games begin.
Image: bloomua/Shutterstock.com