A new platform named '
Koder
' is hoping to turn more freelance developers into "hired guns." "The
hourly billing model
in software development is broken," says Koder Founder and CEO Elmer Morales. "It means low-performing coders get paid regardless of what they complete and that's just plain robbery. For top performers, we sometimes solve problems in the shower and that's not billable time." It's a new way of thinking about freelance development and side gigs. Koder even likens itself to the gig economy; in a press release, the company says it "brings the ease of booking a ride on Uber and Lyft to the world of software development." Koder may be onto something, too. Freelance developer sites are in a state of flux; you're either
fighting for scraps
as satellite dev farms drive prices down, or hoping to be 'verified' for an over-the-top service that likely can't guarantee steady work. The space where good developers can earn an honest wage
seems to be shrinking
. With this model, though,
companies don't have to consider billable hours
or stress about freelancer performance. Koder makes it really straightforward: Companies set a price for the job they need done, and hire someone to complete the task. There's even an 'Enterprise' option if companies need a crew to complete a task.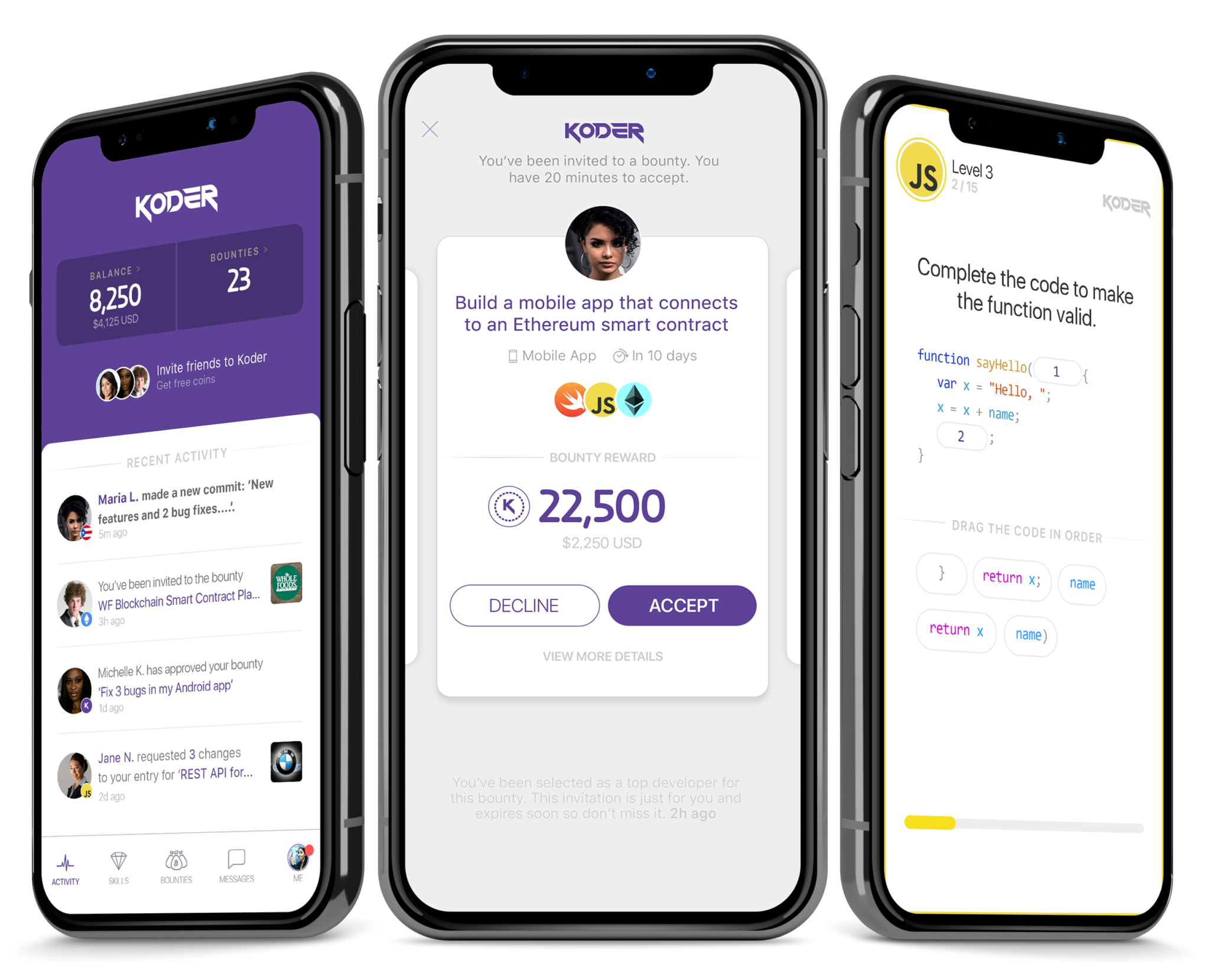 Developers and companies can message via Koder, which may help alleviate some concerns about communication. After discussing the project, a company can invite a developer to the 'bounty,' which is what Koder calls projects. Developers can be paid in real money or cryptocurrency; Koder has a proprietary cryptocurrency, "KODR Coins," which can be banked, exchanged for common cryptocurrency, or turned into a proper fiat currency. The simplicity of Koder may appeal to many. Companies have a job, and a budget; freelance developers want work. By vetting developers, this model is also side-stepping the 'race to the bottom' so many other platforms have encountered. Though anyone can download the app (currently iOS only; the Android app is in beta testing) and sign up for Koder, Morales tells Dice there will be in-app skills challenges; developers won't be able to accept a bounty until they've reached a designated level by passing those challenges. Koder as a platform is currently in beta, but already has companies such as Uber, Microsoft, and BMW as customers. It hasn't said when it plans to launch, but invites interested developers to follow it on Twitter and LinkedIn to know when it's live. The freelance developer space needs a service like Koder. The only hurdle left is scaling it to match supply with demand.