With 317,500 employees in over 170 countries,
Hewlett-Packard
is always seeking best-fit candidates for its job openings. The company is currently in the midst of a five-year turnaround plan to transform itself back into a market leader, with a mission to deliver an agile "new style of IT" that's driven by the interrelated trends of the cloud, security, mobility and Big Data. To meet these goals, it's looking for individuals whose experience and interests run the gamut from cyber-security to development, architecture and administration. Senior Vice President, Human Resources Global Operations Mike Dallas, who oversees global talent acquisition, answered our questions about what potential candidates should look for when considering employment at HP.
How to Reach Out
Dallas says the best place to start is with HP's job postings. "We also attend career events at universities and industry conferences, like those at Dice, hackathons, Security Expo, Grace Hopper's Women in Technology, as well as veteran fairs," he says. In addition, HP's recruiters are active on social media sites.
Navigating Job Postings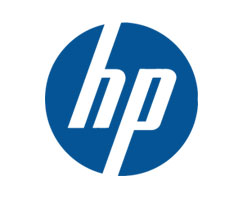 HP puts a lot of effort into making sure its job postings accurately convey the responsibilities of each role as well as its required skills and experience. "Look at the entire job description to understand what will differentiate potential applicants," Dallas suggests. "We have hundreds of openings all around the world and positions become available all the time." Since HP offers a broad technology portfolio spanning printing, personal systems, software, services and IT infrastructure, a wealth of tech positions are available at any given time. Commonly needed skill sets include programming in
Java
,
JavaScript
,
C
,
C++
,
C#
,
VB.NET
and
Groovy
; application development with
SQL server
,
Oracle
and
MySQL
; and Web technologies such as
HTML
and
CSS
.
The Interview Process
Interviewing typically begins on the phone to evaluate the candidate's interest and qualifications. "Usually," says Dallas "the next step is inviting the candidate to an HP office for an in-person interview with the hiring manager and other members of the team. While the interview gives us a chance to assess the candidate's fit for the role, it's equally an opportunity for the candidate to learn about HP." To prepare for an interview, Dallas recommends spending time understanding all of the requirements of the job and learning about the company and culture. He advises interviewees to be ready to share how they want to make a difference and contribute.
What Makes a Good Fit
Culture is very important to HP. Indeed, the company considers it critical to success in the organization. HP's founders set the industry standard with the "HP Way," an employee-centric culture that many Silicon Valley companies emulate today. The company wants technology professionals who are customer-focused, collaborative, results-oriented, innovative and, again, have a sincere desire to make a difference. Dallas stresses that a candidate's personal and professional confidence can go a long way. "If you know you're destined to do great things, we want you here," he says.
Advice for Seasoned Professionals
HP has opportunities for experienced professionals in both individual contributor and leadership roles. When applying, make sure you convey how all of your career experience can help contribute in the position you're pursuing. Dallas emphasizes the importance of a careful reading of the company's career website, connecting on social media and attending industry and association events.
Advice for New Graduates
HP has jobs available for both new graduates and candidates with only a couple of years' experience under their belts. The company actively recruits at universities and says if you don't get a chance to meet HP on campus, visit the website and apply directly. Dallas says new grads should "Let us know why you want to join HP and what makes you a unique candidate. Also, be sure to connect with us through social media. We want you to know that HP is a great place to begin your career."