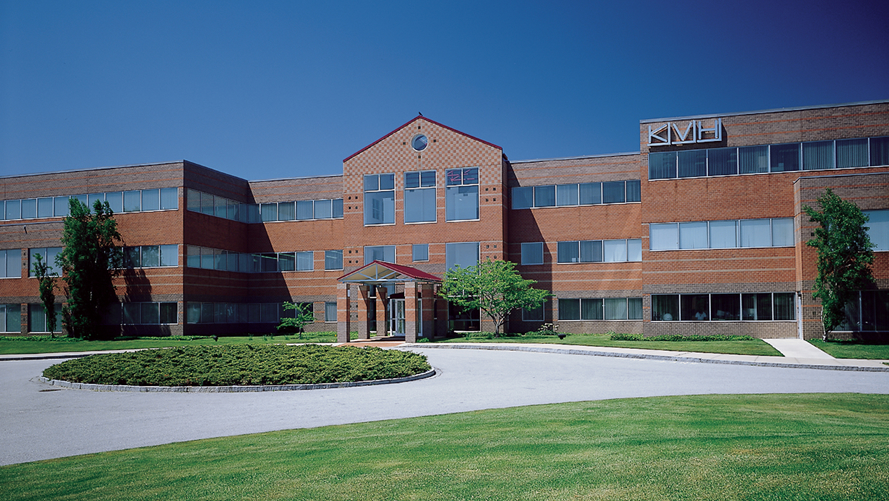 KVH Industries
is a leading manufacturer of solutions that provide global high-speed Internet, television, and voice services via satellite to mobile users at sea and on land. It's also a major manufacturer of high-performance sensors and integrated inertial systems for defense, as well as commercial guidance and stabilization applications. Based in Middletown, R.I., with research, development, and manufacturing operations in both Middletown and Tinley Park, Ill., KVH has approximately 550 employees worldwide; about 70 percent of them work in the technology space.
Click here to find research and development jobs.
The company's global presence also includes offices in Belgium, Brazil, Cyprus, Denmark, Hong Kong, Japan, the Netherlands, Norway, Singapore, and the United Kingdom. The company is currently recruiting, and it typically seeks people with at least 5 years' worth of experience. "Our dynamic product development process creates an ongoing need for
embedded software development engineers
for our Guidance and Stabilization hardware products and Satellite Communications (SatCom) hardware," said Chris Holm, vice president of human resources, "which also encompasses
hardware
&
mechanical engineering
." For those embedded software-engineering positions, the team typically looks for candidates with
RTOS embedded Linux platform
experience. Holm also noted that
network
and
applications-support positions
are growing at a rapid rate; the company has ongoing needs for
manufacturing
and
quality engineers
in Chicago and Middletown.
How to Interpret a Job Posting
KVH is very specific in its position requirements, and clearly lists critical skill requirements. "For our software engineering positions," Holm said, "our key requirements tend to be in small embedded RTOS and it's very important for us to understand that our candidates have current experience." Since it's a smaller organization, candidates must not only prove collaborative, but have a history of successfully working on small, fast-paced teams in which they proved vital collaborators.
Upload Your ResumeEmployers want candidates like you. Upload your resume. Show them you're awesome.
Social Networking
Holm recommended that candidates not use social media to publicly promote their applications. "We have had a couple of applicants that went overboard doing this and it was not well received," he said, adding: "We also don't want the candidate to begin networking with anyone and everyone they can find online at KVH to promote themselves to us." However, if a candidate has a strong relationship with an individual who already works there, that kind of natural networking is encouraged, as internal recommendations are highly valued.
The Interview Process
For starters, all candidates must do their homework and learn about KVH's products and processes. Communication is critical during in-person interviews. Potential hires will have the opportunity for one-on-one and team discussions with engineering leaders and their future peers. Holm suggests that engineering and technical people hone their communications/articulation skills before coming in, so that the team can gain a detailed understanding of them when they meet. He advised candidates to bring specific examples of what they have done and how those skills can be applied to the company's products and projects.
What Makes a Good Culture Fit?
KVH is a work hard/play hard environment, with an emphasis on business casual. It's certainly not the place for a loner personality, and communications skills are highly valued.
See more Landing@ stories here.
Advice for a Seasoned Professional
"We love the seasoned professional," Holm enthused. "Deep experience, leadership, and working with savvy are very desirable attributes that develop over a long time." Nonetheless, seasoned professionals looking for a job with the company will need to be able to effectively articulate how they do what they do. Because of the relatively small size of the company, there's always a need for people who are equally comfortable with both detailed task engagement and higher-level project management. Holm stressed that candidates need to make certain they give insight into their technical skills, as well as their ability to actually get things done.
Advice for a New Graduate
The company aggressively builds its talent pipeline at the college-grad level. "One method is to pursue an internship with us, typically in the June to August period," Holm said. The company often targets internship hires as full-time hires: "Our dominant internship target is a rising senior with a strong GPA, with specific interest in our technology domains. We encourage students to do their homework and articulate to us why KVH is of interest to them." Recent graduates who have not participated in an internship should make certain that HR has their information, resume, and a cover letter explaining why they're interested in working at KVH.
Related Articles
Image: KVH Industries