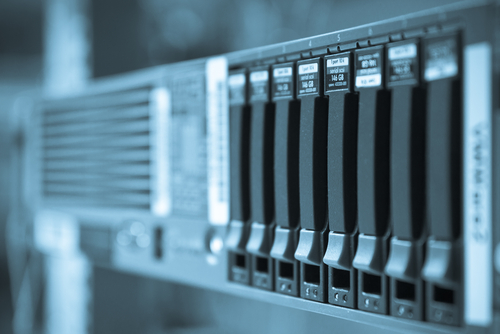 Lenovo and EMC announced a partnership Aug. 2 that will include a server technology development program and a joint venture based on EMC's Iomega business. The two companies characterized the partnership as strategic, meaning that it would not be immediately revenue-generating and therefore not material to either company's balance sheet. "Today's announcement with industry leader EMC is another solid step in our journey to build on our foundation in PCs and become a leader in the new PC-plus era," Yuanqing Yang, Lenovo's chairman and chief executive, wrote in a statement. "This partnership will help us fully deliver on our PC-plus strategy by giving us strong back-end capabilities and business foundation in servers and storage, in addition to our already strong position in devices. EMC is the perfect partner to help us fully realize the PC-plus opportunity in the long term." The three-part partnership includes:
1. A server development program.
Although both sides will contribute expertise, Lenovo will "accelerate and extend" its X86 server capabilities, bringing them to market under its own brand. However, EMC will also embed these new servers into its own storage systems over time.
2. EMC's entrée into China.
For EMC, the Lenovo partnership provides an open door into China, backed by a willing partner that also happens to be the region's largest PC seller. Lenovo will sell EMC's networked storage solutions to its customers in the region, with an eye toward expanding the relationship to other markets and eventually worldwide. "The relationship with Lenovo represents a powerful opportunity for EMC to significantly expand our presence in China, a vibrant and very important market, and extend it to other parts of the world over time," Joe Tucci, chairman and CEO of EMC, wrote in a statement. "Lenovo has clearly demonstrated its ability to apply its considerable resources and expertise not only to enter, but to lead major market segments."
3. A storage JV.
EMC and Lenovo plan to bring "certain assets and resources" from EMC's Iomega business into a new joint venture which will provide Network Attached Storage (NAS) systems to small/medium businesses and distributed enterprise sites. The unnamed joint venture will be controlled by Lenovo, which will own a majority stake. Lenovo will fund it with an undisclosed amount of cash, while EMC will contribute "certain assets and resources" of Iomega, its subsidiary that began life as a consumer storage company (dating back to the once-ubiquitous Zip drive). Of late, the front page of the Iomega.com site barely mentions the consumer offerings at all; every featured product is a network-storage device. The deal is expected to close by the end of 2012, the two companies said.
Image: Jakub Pavlinec/Shutterstock.com