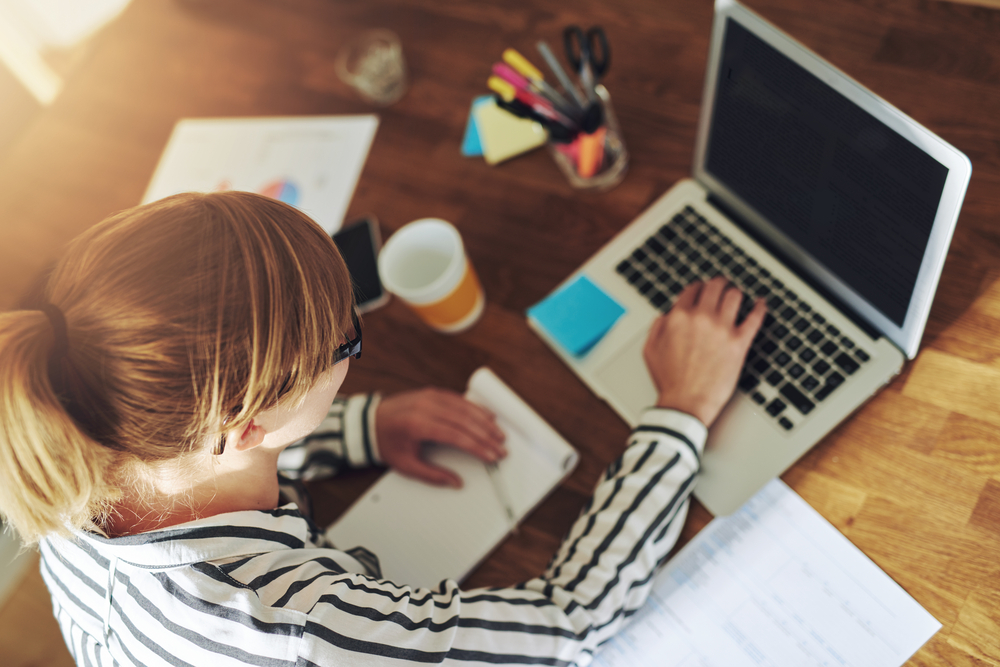 In addition to a paycheck, first jobs often bring a bit of culture shock: the rules of the game are a lot different in the workplace than they were in school. For one thing, the stakes are higher in the office. For all the perks and verbal encouragement a business might offer, there's many a manager who won't hesitate to drop you if they think you're not pulling your weight. It's one thing to email a professor that you'll be late turning in an assignment; it's another to stand in front of your department head and admit that your piece of a project is delayed two weeks. When we asked veteran tech professionals about the most surprising thing they learned in their first jobs, few focused on unexpected approaches to technology, project management or nuts-and-bolts. Instead, they talked about managers and colleagues and how to deal with them.
Your Reputation Counts
Nate McMahon, vice president of People and Technology at The Motley Fool, an investment-media company based in Alexandria, Va., remembers his interview with the company's CTO when he was in his early 20s. A friend had recommended him for a software development position, and the conversation was mostly about music. Finally, the CTO said to McMahon's friend: "If you'll vouch for him, he's hired." In the midst of the first dot-com boom, the Fool, as the company likes to refer to itself, was growing fast. McMahon and his friend teamed up to create a CMS. But McMahon discovered they had very different work ethics. McMahon not only "got so involved in the code," he said, but also devoted much time to getting to know his customers. "I cared about them and they knew it," he recalled. "I understood their priorities and made myself intimately familiar with their needs." That paid off when McMahon was able to survive three rounds of layoffs. In 1999 and 2000, the company reduced its workforce from 450 to 75. His friend wasn't among those kept on. McMahon says he learned two lessons from all this: First, surviving layoffs "isn't just about being a good coder. It's about having relationships. You have to develop great relationships with your customer, then nurture them by delivering value." Second: "Working with friends is very difficult, especially when you have different work ethics." If you're on the same team, your friendship can make you hesitate about stepping on toes if problems arise, and the specter of showing up your friend is always on your shoulder.
It's Not Personal
Let's call our next tech pro "Booker." Now a senior technology consultant for a global enterprise systems company, he began his career as a 23-year-old programmer for a six-person New Jersey business that produced paint and color formulations. "I was young and idealistic," he recalled. He also saw himself as thriving in that company's close-knit culture: "We worked a lot, we partied a lot, we hung out a lot." "I was trying very hard to get ahead," Booker added. "To me that meant going the extra mile to get projects done early and make customers happy. It seemed like I was achieving this, and was hoping for a good raise." Booker waited, but the raise never came. Finally, he "gathered up the courage" to ask for one during his performance review. When his boss said his "performance needed to improve before he got one," Booker was stunned. Later, he learned the company's owners—Booker's boss and his partner—had cut back on employee benefits without notifying anyone. The lesson he learned: "Your bosses are not your friends."
Don't Assume Everyone Follows Best Practices
Hector was 22 when he joined a well-known telecommunications company as a junior engineer. Working with an unfamiliar system, he accidentally deleted a large batch of code that represented months of his boss's work. Then came the bad news: there were no backups. "The company manufactured fiber optic components, and my department built automated systems to test them," Hector said. "My boss was in charge of writing some of the programs to run those systems, and I was hired to help him with this. Obviously, deleting six months of his work after two months on the job wasn't a great start." While it turned out Hector's boss did have a backup file on a floppy disk, it had been created six months before. "He kept expressing disbelief that I could have done something that stupid," Hector added. "But I gave it right back to him by expressing
my
disbelief that he didn't have a better backup system than a floppy in his desk drawer from six months ago. Of course, he didn't like that." Today, Hector runs a telecommunications technology business of his own outside of Philadelphia. The lesson: Backups are important; have a good data recovery plan; and don't assume that just because you're working for an established company, everything is buttoned up and all necessary procedures are in place.