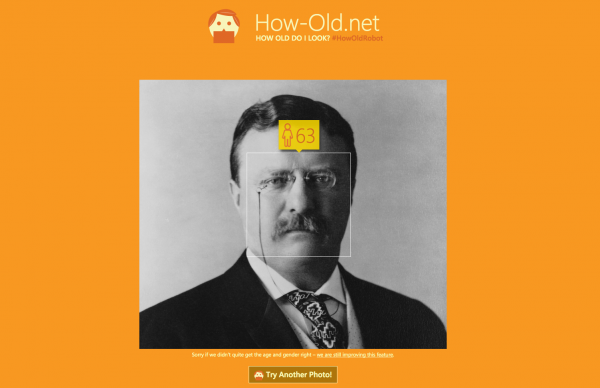 Feeling good? Ready for the weekend? Pumped about life?
Microsoft
can change that in a hurry: Just upload your photo to the tech giant's
How-Old.net
, so its algorithms can attempt to guess how old you are. There's nothing quite like a machine-learning platform adding 25 years to one's actual age. How-Old.net relies on a machine-learning API called Face API, found in the
Azure Machine Learning Gallery
. As the name implies, the API extracts information about faces in photographs—including the latitude and longitude of wherever the picture was uploaded. While Microsoft
claims the website doesn't save the photos
, the metadata from each upload is collected via Azure Event Hubs and crunched using Azure Stream Analytics, a low-latency processing platform. Microsoft is showing off the technology in the context of guessing people's ages, but they could do a lot more with the data, especially in aggregate; it wouldn't be shocking, for example, if the company's developers issued a blog posting in the near future that details the average age of a How-Old.net user, for example. But the technology isn't perfect: Based on a photo, How-Old.net thinks that Teddy Roosevelt—who died at the age of 60—is a 63-year-old woman.
Related Articles
Upload Your ResumeEmployers want candidates like you. Upload your resume. Show them you're awesome.
Image: Microsoft