Tech companies aren't the only organizations scrambling to find qualified tech professionals. Local governments are feeling the pinch, as well. A big reason: Senior government IT executives are preparing to retire and potential replacements are few and far between, according to
Government Technology
.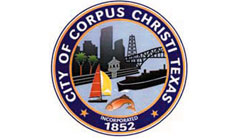 The recession has kept the problem at bay for a while, with its budget cutbacks, layoffs and caps on hiring. Local CIOs outsourced IT systems, brought in consultants and took advantage of computer services and software on the cloud. Now, however, as the economy begins to improve, local governments will renew their hiring of IT workers, albeit slowly. Officials are already having problems finding the people they need. Corpus Christi, Texas, CIO Michael Armstrong leads 63 technical and 25 call center employees who serve 3,000 city workers. He told Government Technology that he can't find professionals with specialized skills like database administration, data architecture and network design. After six months of looking for two
Oracle
database administrators, Armstrong contracted out the work and shifted to hosted applications. Corpus Christi is working with Texas A&M's local Computer Science department to find new staff. However, only nine people graduated with computer science degrees last year, and they didn't have the skills that are currently in demand. "We don't need computer scientists who design computers or write operating systems," Armstrong said. "I need people who have more of a business focus. We're not seeing as many people come out of college with useful degrees."
Private Sector Competition
Another problem is that local governments are competing with the private sector for IT workers. In Austin, Google and
AT&T
are rolling out a gigabit Internet service, which could ramp up tech startup activity in the area. "It takes us about 240 days to fill a vacant position," said Austin CIO Stephen Elkins. "So even if we get a two week notice, and even if we have someone there to back that individual up, it still leaves a hole." Another problem: About 30 percent of Elkins' staff is eligible to retire within the next five years. To prepare for their departures, he cross-trains as much as possible. The city also brings back skilled retirees until full-time employees can be found. The city can't match private-sector pay, Elkins admits, but he wants to remain competitive with other local governments. So what's the solution? Government Technology says that officials should "encourage retirees to phase out gradually" and make sure their job descriptions are more realistic. It also encourages them to reduce the time it takes to hire, so they don't lose a strong candidate to another employer. Additionally, the magazine suggests, local governments should raise their profiles to recruit tech professionals away from the private sector and promote the fact that the work they do makes a difference to the community.