Lockheed Martin on Monday announced a voluntary layoff program for high-level engineers and managers tied to its Information Systems & Global Solutions (IS&GS) unit, the second-largest of its business segments, a company spokesperson confirmed to Dice News on Monday.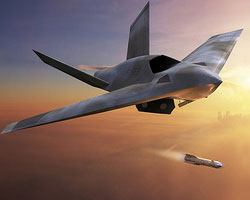 The voluntary buyout program comes as a surprise, given that just two weeks ago, newly minted CEO Marillyn Hewson was quoted by Bloomberg News as saying Lockheed was "not looking at planned job reductions," despite the government's thorny fiscal budget issue and potential looming spending cuts. Under the voluntary program, only IS&GS employees who are what the company calls "Level 5 and Level 6" are eligible to participate,
Lockheed
IS&GS spokeswoman Nettie Johnson told Dice News. Level 5 workers include positions such as senior staff engineers, middle managers, and other positions with similar levels of experience. Employees interested in participating in the buyout program are required to sign up by Feb. 28. Those who are selected for the buyouts will be notified by March 8 and asked to leave the company by March 22. Johnson declined to disclose how many participants Lockheed is seeking, or which specific job functions are being targeted. She noted, however, the voluntary program is being offered to "a select group of mid-level managers across the [IS&GS] business." But
according to a copy of the memo
, some of the employees eligible to participate in the program include Central Engineering/CTO and functional employees for IS&GS's National operations, the Transportation Solutions line of business in IS&GS' Civil operations, and others. If the number of participants doesn't reach the number set by the company, mandatory layoffs may ensure, said a source familiar with the plans. As recently as last week, at least one manager was reportedly asked to compile a list ranking all of their direct reports in terms of whether their skills or work were critical to the company. Asked about the possibility of mandatory layoffs, Johnson said, "We will take it one step at a time." The IS&GS unit employs approximately 30,000 workers worldwide, representing 25 percent of the company's global workforce. Lockheed is hoping to cut its IS&GS workforce by 300 to 350 employees, Lockheed spokeswoman Johnson told
The Washington Post
in an article Tuesday.
Past Layoff Threats
In July, Lockheed's then-CEO Bob Stevens warned that the defense contractor could cut as many as 10,000 employees if the government's automatic spending cuts kicked in at the end of 2012. Lockheed tempered that language last fall, after a request from the White House. It shelved plans to announce massive layoffs in the days before the November election, ABC News reported. But another nail-biter looms on March 1. By then, Congress must amend current law to remove the threat of President Obama signing a sequestration order, which would cancel roughly $85 billion in federal budgetary resources.
Layoffs Without Sequestration
While Hewson has said no layoffs are planned because of sequestration, Lockheed won't necessarily put the idea of cutbacks to bed. During a Jan. 24 earnings call with investment analysts, company officials noted that IS&GS is expected to face continued declining revenues in 2013, as a result of the downturn in the federal IT budget — even if sequestration doesn't kick in. The defense contractor is hoping its higher-profit-margin strategy of delivering embedded mission-critical IT, as opposed to commodity services like help-desk support, will help stabilize its retention of sales. Lockheed Martin's other business segments have also experienced layoffs, chalked up to the natural ebb and flow of business. Last month, the company's aeronautics unit doled out 150 layoff notices to workers in Fort Worth, Texas, resulting in a total of 260 pink slips to hourly workers in the state since November, according to the
Fort Worth Star-Telegram
. The company also offered a voluntary buyout program there to workers with 25 or more years of experience.
IS&GS Declining Revenue, Profits
The company's fourth-quarter earnings announcement reported that IS&GS saw a 14 percent drop in net sales year-on-year, to $2.2 billion. Operating profit tumbled 20 percent to $203 million in the same period. The unit was hit with continuing declines in federal IT budgets, especially on sophisticated cyber-defense programs like the Warfighter Information Network-Tactical, and Information Technology Agency Enterprise Transport Management. Lockheed posted an overall decline in net sales and earnings in the fourth quarter. Net sales were $12.1 billion, down from $12.2 billion a year ago. Net earnings fell to $569 million, down from $698 million a year ago. Last year, the company imposed several rounds of voluntary layoffs across business units, affecting some 1.5 percent of its total workforce. In 2011, Lockheed offered 6,500 U.S.-based workers a voluntary buyout program, as well. For Lockheed employees, the issue may not be so much about sequestration, but the ebb and low of the business cycle, as the company seeks to achieve record profit during 2013. Says Johnson: "The reduction in force is designed to best position the [IS&GS] business to remain competitive and operationally efficient, providing the most affordable solutions to our customers."