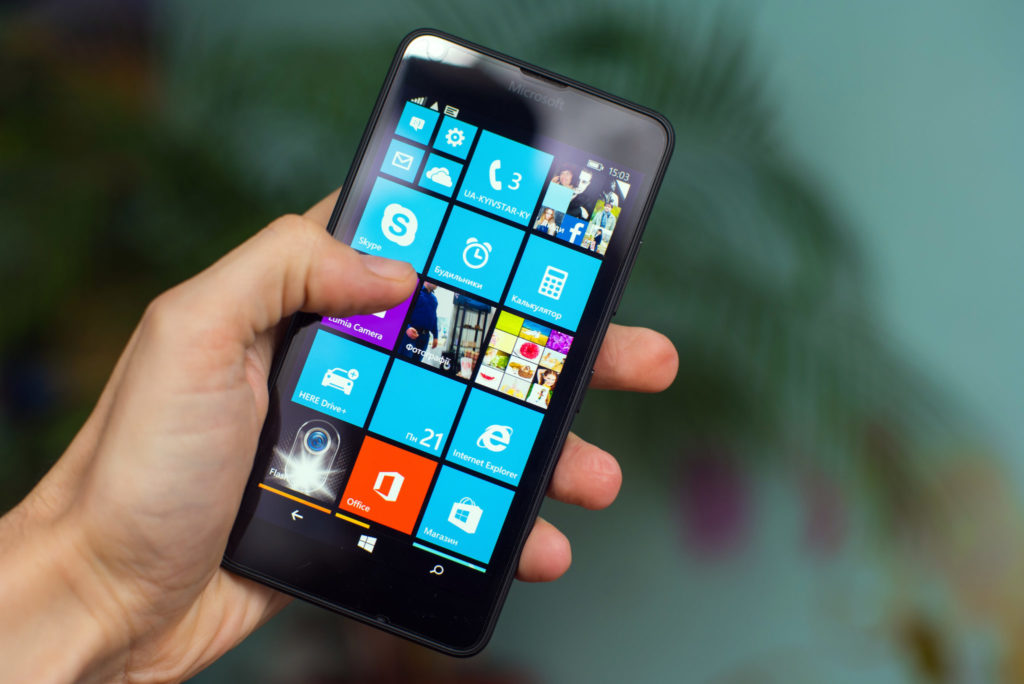 There was a fleeting moment when Windows Phone, Microsoft's attempt at a smartphone operating system, could have turned the duopoly of Google Android and Apple's iOS into a three-way battle for mobile supremacy. That moment passed a long time ago, and now, after years of reboots and updates, Microsoft has finally hammered home the final nail in Windows Phone's coffin: as of last week,
there is no more official support
for Windows Phone 8.1, the latest iteration of the platform. Of course, people will continue to use their (unsupported) Windows Phone devices for months or even years to come—but as far as Microsoft is concerned, it's officially game over. In the ultra-speedy world of tech, it's easy to forget how much effort Microsoft placed behind Windows Phone. It encouraged developers to build apps for the platform, and manufacturing partners to create a vast array of supported devices. When former Microsoft executive Stephen Elop became CEO of Finnish mobile giant Nokia, Microsoft even convinced him to make Windows Phone the primary smartphone OS of Nokia devices (this led to lots of entertaining conspiracy theories that Elop was actually a mole for Microsoft). None of those efforts radically increased Microsoft's mobile market share. In a last-ditch attempt to change the game, Microsoft spent $7.2 billion to acquire Nokia in 2014—but even that failed to make Windows Phone a serious rival to Android and iOS. In addition to that corporate misfire, Microsoft also made some strategic moves that alienated developers and users: for example, phones running Windows Phone 7.x, the initial version of the platform,
couldn't upgrade to Windows Phone 8,
the next major iteration; nor were Windows Phone 8 apps capable of running on those Windows Phone 7.x devices. Last but certainly not least: While Windows Phone did have some things going for it—critics praised its tile-based "Metro" UX, and the accompanying hardware was often top-notch—it failed to generate an app ecosystem to rival that of Apple or Google, which effectively doomed it. No platform survives without lots of apps. Despite the demise of its flagship platform, Microsoft isn't done in mobile. There's still Windows 10 Mobile, which can run on smartphones. Microsoft has also kept beating the drum for universal apps, which can (theoretically) run on any screen-size. But it could be some time before Microsoft takes another hard run at dominating the smartphone market. In the meantime, there's a big lesson here for mobile developers: even the platforms from the biggest companies sometimes go down in flames. While it's sometimes worth being one of the first tech pros to develop products for a given platform, hanging back and waiting to see how a market develops also has its virtues. At the very least, it can save you from backing the wrong, costly horse.