Updated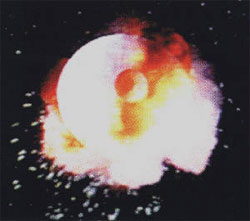 Walt Disney took an ax to the staff at LucasArts Wednesday, closing down its game studio, halting production of
Star Wars 1313
and shifting the business to a strictly licensing model. The move comes just after layoffs hit Lucasfilm Animation's
The Clone Wars
and the technology department of special effects powerhouse Industrial Light & Magic. While the Lucasfilm cuts took place last week, they're only coming to light now. A source has confirmed them to Dice News. The timing of the cuts at ILM weren't clear. "At LucasArts, we are shutting down all internal production and a small team will be left to manage the relationships with our external partners," Miles Perkins, Lucasfilm spokesman, told us. He said that it hasn't been decided whether to run the licensing business under the banner of LucasArts or Lucasfilm. While LucasArts' closure took effect immediately and all projects have been stopped, Perkins noted that the company will evaluate opportunities that could allow any of its game titles to move forward. And although media reports suggest the layoffs will impact approximately 150 employees, people familiar with the situation note the real number is likely much higher. The earlier estimates, they say, don't take into account workers in Singapore or ILM. A Lucasfilm spokesman declined to discuss the size of the layoffs. Disney, which acquired Lucasfilm and LucasArts last year for $4.05 billion, has decided to scale down the studio's operations in order to reduce its financial risk. "After evaluating our position in the games market, we've decided to shift LucasArts from an internal development to a licensing model, minimizing the company's risk while achieving a broader portfolio of quality
Star Wars
games. As a result of this change, we've had layoffs across the organization. We are incredibly appreciative and proud of the talented teams who have been developing our new titles," LucasArts said in a statement. The company plans to hold job fairs and workshops for those who have been laid off, as well as see whether there are opportunities for them to transfer within Disney and other sister companies, Perkins said.
Writing on the Wall
Despite the seeming suddenness of the cuts, many people working at LucasArts have been aware of the operation's tenuous situation since late October, when Disney announced its acquisition plans, people familiar with the situation say. All projects at LucasArts were put on hold following the acquisition, even though
Star Wars: First Assault
was largely completed and most of its glitches resolved.
Star Wars 1313
was in the early stages of development when the acquisition took place, a source said.
Stay or Go?
Soon after the acquisition, a number of people departed LucasArts, deciding the time was right to head out in search of a new job. Many others remained, encouraged to hang on as long as they could by talk of generous severance packages. Sources among those laid off say the packages were, indeed, generous. LucasArts' layoffs came just a week after the Game Developers Conference in San Francisco, which would have provided many of the casualties with a prime networking opportunity given the number of recruiters and managers in attendance. One former studio employee, however, said the company gave people time off to attend the event and provided passes.
Updated with news of Lucasfilm layoffs and details of LucasArts shut down and severance.
Image: Star Wars Guide