[caption id="attachment_12016" align="aligncenter" width="600"]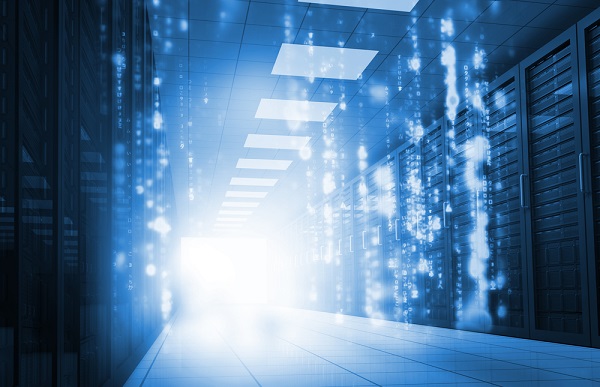 Mainframes and hyper-dense server sales rise as datacenters migrate beyond x86 into higher levels of abstraction[/caption] It may not make up for a huge slump in profits, or the stock-price roller-coaster following an effort to take the company private, but Dell managed to steal big chunks of market share from much larger rivals for the second quarter in a row. Globally, revenue from server sales dropped 6.2 percent and unit shipments fell 1.2 percent compared to the same quarter a year ago, according to an Aug. 28
report from market researcher IDC.
Gartner, which issued its quarterly report on server sales the same day, thought revenues fell only 3.8 percent, but estimated the number of servers sold as actually increasing by 4 percent. Though
Gartner's estimate is rosier
than IDC's, both hint at a soft global economy and tightening focus in corporate datacenters on consolidation, virtualization and migration to mixed private and public cloud environments. That requires less on-premise hardware to support, which divots vendor profits. Though IBM and HP kept their No. 1 and No. 2 spots and Dell came in its usual third, Dell's market share of 18.8 percent was the highest in its history, according to IDC's report. IBM dropped only 1.2 percent in market share, but lost 10 percent in revenue. HP dropped 3.6 percent in sales but 17.5 percent in revenue, mostly due to its heavy emphasis on x86-based machines – many of them commodity-level servers whose price has dropped much faster even than the number being sold. Dell, by contrast, gained 2.8 percent market share in unit sales and bumped its total revenue up 10.3 percent. It was the only one of the major systems vendors to increase both market share and revenue except for Cisco, whose increase of 42.6 percent in revenue stems from its recent entry into the market and high percentage growth of a small base of income and unit sales. Dell and Cisco weren't the only winners, however. The fastest-growing segment of the market-share leader-list is "Other," according to Gartner's count, which credits small, unknown and white-box server makers with a collective 21.5 percent market share and increase of 7.9 percent in revenue for the quarter. Growth among comparative small fry such as the Chinese HPC vendor Inspur and Cisco has been driven by weak overall purchasing from enterprises and an increasing tendency for large companies to buy from companies they consider lower-cost alternatives to market leaders such as IBM and HP, according to Gartner analyst Adrian O'Connell. "This was the seventh consecutive quarter for shipment decline and the eighth consecutive quarter for revenue decline, showing an even more sustained period of weakness than the one we saw during the economic downturn that began in 2008," O'Connell said in Gartner's release. A closer look at details of what kinds of servers were selling shows marked growth in demand from "hyperscale" datacenters, as measured by sales of high-density rack-optimized blade servers, which grew in unit sales by 13.8 percent and increased revenue by 26.6 percent. Part of that growth is driven by increasing adoption by datacenters of integrated server systems, including Cisco's UCS and Nexus systems. Much of the rest comes from continuing datacenter build-outs by cloud- and hosting service providers, though demand for hyperscale datacenters is expanding beyond service providers and becoming more common in enterprise datacenters, according to IDC analyst Jed Scaramella. Sale of ordinary blade servers dropped 3 percent in units shipped and 4.5 percent in revenue, according to Gartner. Revenue from the sale of Linux servers – sales of which have also been driven by cloud deployments – increased 1.5 percent, driving it up to 23.2 percent of revenue from all server sales, according to IDC. Sales of Unix servers, on the other hand, dropped 21 percent compared to a year ago. Sales of Windows servers also dropped 5.1 percent. IBM's z/OS mainframe servers grew for the third consecutive quarter, however, rising in sales 9.9 percent compared to last year, notching $1.2 billion in revenue and a total of 9.8 percent share of all server sales. The changes, not only in volume of sales, but types of hardware moving off the shelves, represents a "major transformation" in the server market, especially among non-x86-based servers, in which Unix continues to fade "mainframes find new 3rd platform workloads, and the market prepares for new RISC-based system-on-a-chip architectures to enter," according to IDC analyst Kuba Stolarski. "As the lines between x86 and non-x86 workloads continue to blur, customers will find compelling cases outside of x86 for hyperscale and scale-up solutions for their analytics, cloud, mobile, and social platforms."
Image: wavebreakmedia /Shutterstock.com