[caption id="attachment_9265" align="aligncenter" width="618"]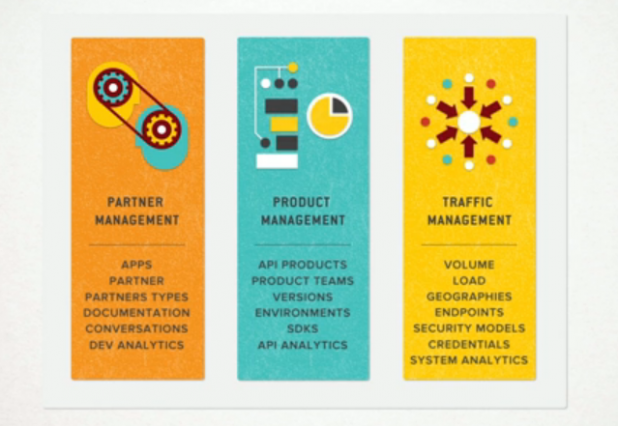 Mashery's offerings include a consolidated dashboard for managing all APIs.[/caption] Intel is purchasing API technology firm Mashery, as first reported by
ReadWrite
and subsequently reported by other publications. If the deal goes through, it will give Intel a deeper presence in software and services, particularly those targeted at developers; Mashery's API-related features include reporting and analytics, API resource "packaging," and a consolidated dashboard for managing all APIs.
TechCrunch quoted
Intel's purchase-price for Mashery at more than $180 million, citing an unnamed source "familiar with [the] deliberations." The publication also noted that ReadWrite had estimated the sale price in roughly the same range. "Intel is one of the biggest software companies in the world, and we're excited to be a part of it," Mashery CEO Oren Michels
told VentureBeat
. "We're coming in here to do interesting things." Mashery and Intel had flirted long before this particular marriage, at one point
partnering on a joint API management solution
, the Intel Expressway API Manager. That platform offered up a combination of developer tools, API analytics and security, and a community API portal. But Intel isn't just buying Mashery for its technology; the latter comes with high-profile clients such as Aetna, Best Buy, and Coca-Cola. Intel is intent on branching out beyond its traditional processor business into other areas. In February, for example, it announced its own Apache Hadoop distribution, one apparently built "from the silicon up" to efficiently access and crunch massive datasets. The company has also become more interested in providing security to clients, as evidenced by its acquisition of McAfee in 2010. Intel's first-quarter earnings, reported April 16, show a company that could profit from more diversification. Its PC client business reported a 6 percent year-over-year drop to $8.0 billion—unsurprising, given the recent weakness in the laptop-and-desktop market. Other Intel Architecture Group revenue, which comes from other hardware such as set-top boxes, also dropped a significant 9 percent. (Data centers represented a bright spot, climbing 7.5 percent year-over-year to $2.6 billion.) Those dips aren't necessarily Intel's fault; the PC market has gone infamously soft in recent quarters, as tablets and mobile devices have moved to the center of many customers' computing lives. But the numbers do illustrate Intel's need to branch out from its areas of traditional strength, and reposition itself as a provider of additional services to companies and developers. The Mashery buy is another step in that process.
Image: Mashery