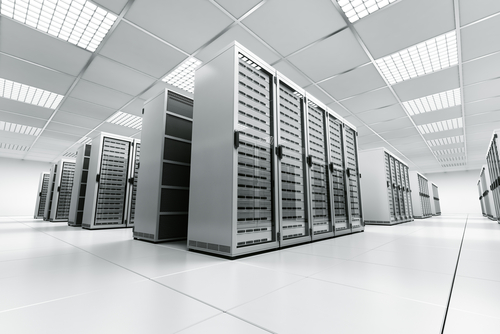 McAfee said Oct. 15 that it has released four new security solutions for the data center: database monitoring, blacklisting support, application whitelisting, and optimized virtualization support. The new suites combine individual product categories, some of which McAfee has offered previously. "We have had multiple data center products addressing data centers and their security," Rishi Bhargava, senior director product management for data center virtualization and security for McAfee, said in an interview. "One of the biggest challenges that our customers have faced is that, between these products, and the ever-changing landscape in the new world, it means a lot of physical servers being converted to virtual servers, and moving workloads to public cloud, Windows to Linux, Linux to Windows, based on their workload type." In this environment, Bhargava added, "it became very hard for them to decide what products to buy for their data center environment, and what mix." For example, a customer may have 100 physical servers and 50 virtual servers today. That customer may be converting wholeheartedly to virtualization, shifting down to 50 physical servers while ramping up 100 virtual ones. In the traditional-product model, that customer would buy one product for his physical server, one for a virtual server, and one for application whitelisting. McAfee's new suite addresses them all, Bhargava said, also allowing a mixed environment of physical and virtual machines to be managed from a single console. The new products include:
McAfee Data Center Security Suite for Server
, which provides a set of blacklisting, whitelisting, and optimized virtualization support capabilities for basic security on servers of all types.
McAfee Data Center Security Suite for Server—Hypervisor Edition
, which includes the same features as the Server suite, but is available on a per-hypervisor license.
McAfee Data Center Security Suite for Virtual Desktop Infrastructure
, which provides security for virtual desktop deployments.
McAfee Database Server Protection
, which provides database activity monitoring and vulnerability assessment in a single suite, for all major database servers in the data center. McAfee, of course, is well-known for its consumer antivirus products, which also powers its enterprise deployments. For the data center, the company offers additional tweaks. "We actually have lot of enterprise specific features, including... management," Bhargava said. "That's the central feature, one of the things that you absolutely must have. Even deploying antivirus, high frequency updates, as well. In addition to just the management aspect, there are very specific enhancements for virtual environments." For example, your average IT administrator doesn't want to simultaneously scan 50 virtual machines running on a single piece of hardware, because that could slow the system to a crawl. Instead, they want to randomize the scans—a feature of the new software. In addition, the whitelisting product either can be used for enterprise desktops or data center environments, which prevents any code from being downloaded from an unapproved server. McAfee is offering two licensing options: one based on each OS instance on a guest VM, and a hypervisor model, where a customer can buy it from one price, and run it on as many instances as he or she would like. Prices start at $422 MSRP for Server Suite, and as low as $35 for each Virtual Desktop protected,
reported eChannelLine
.
Image: zentilia/Shutterstock.com