Recently, we heard from a Dice News user Ray N., who said:
My wife just got her Masters in nursing and is looking to get into nursing informatics. She says it's a wide open area for nurses but there is also a demand for us non-medical IT people in medical informatics.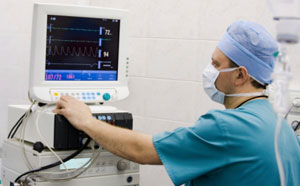 Thanks, Ray. I looked on Dice and found 89 such positions listed under "
Medical Informatics
." The jobs cover run the gamut. For example,
NorthShore University HealthSystem
needs
project leaders
and
managers
. I also found jobs for
report writers
,
analysts
,
SQL engineers
and a
tester
.
What is Medical Informatics?
Medical Informatics is the study, invention, and implementation of structures and algorithms that improve communication, understanding and the management of medical information. It works in the ANSI-accredited Health Level 7 (HL7) standards, which network engineers will recognize as the application layer of the OSI model. HL7 considers all lower layers merely as tools. The HL7 Version 3 Development Framework (HDF) is a continuously evolving process that seeks to develop specifications that facilitate interoperability between healthcare systems.
Training and Certification
Though not required, certification is one of the best ways to be recognized as competent, and Health Level 7 is an increasingly desirable credential. Many individuals new to medical informatics and take
HL7.org's
Intro to V2.x classes, followed by V2 Message Profiles and Conformance and the V2.x Control Specialist Certification Review, the prep class for the most current Vx certification exam. Though training is offered online, testing is not. So you'll need to visit one of HL7.org's educational summits, which are held around the country throughout the year. (The next one will be in Chicago this March.) A search on
HL7
found about 300 listings on Dice. Because HL7 overlaps with a wide range of IT disciplines, your search will return results such as
Java with HL7
,
HL7 with integration engineer
, and
HL7 with messaging analyst
.
-- Dino Londis