Is the employee headcount at Meta about to shrink by a significant number?
According to Business Insider, which drew its information from "a person with knowledge of director-level conversations," the company could reduce its headcount by as much as 10 percent in coming months. (A Meta spokesperson denied any plans for layoffs at the current moment.)
Business Insider also spoke to unnamed Meta employees who said management had become more aggressive about job cuts and heightened performance expectations.
If Meta goes forward with layoffs, it'll represent a change in strategy from earlier this year, when CEO Mark Zuckerberg reportedly told staffers during an internal call that the company would hire between 6,000 and 7,000 engineers this year, notably lower than the previous goal of 10,000. A hiring slowdown is very different from significant job cuts.
During that call, Zuckerberg made it clear that Meta's pace of work would accelerate, and any employees unhappy with the changes should leave. "I think some of you might decide that this place isn't for you, and that self-selection is OK with me," he said. "Realistically, there are probably a bunch of people at the company who shouldn't be here."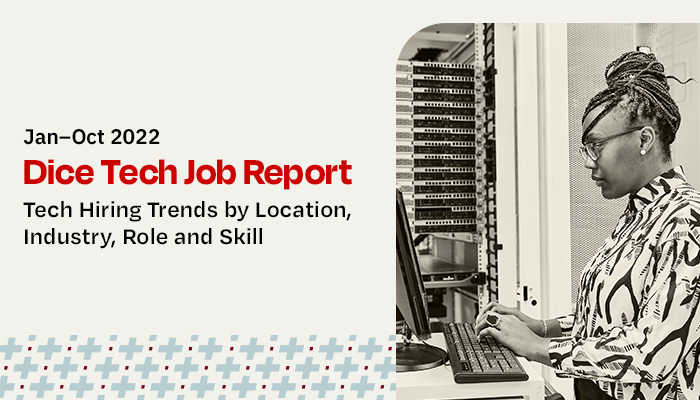 Find out which industries currently have the highest demand for tech professionals like you in Dice's latest Tech Job Report.
Meta's recent belt-tightening extends to its in-office perks. In May, The New York Times reported that employee goodies such as on-site laundry and dry cleaning were being phased out, apparently as part of broader cost-cutting initiatives.
What's behind the hiring slowdowns, perk cutbacks, and possible layoffs? Meta faces some economic headwinds due to Apple's stringent privacy regulations, which have prevented social-media companies from pulling a lot of valuable (and monetizable) data from the massive iOS ecosystem. In addition, the rise of TikTok presents serious competition for younger eyeballs; there are already indications that Meta is tweaking Facebook to more closely emulate TikTok's short-video model. And if that wasn't enough, you have the possibility of broader economic recession, which always makes executives anxious to tighten budgets wherever they can.
But most of all, Meta has made an existential bet on the "metaverse," or an ecosystem of augmented reality (AR) and virtual reality (VR) apps. Zuckerberg has indicated he will spend many billions of dollars to make the metaverse a reality; if he succeeds, Meta will have control over an entire technology segment in the same way that Apple's iOS and Google Android effectively dominate the realm of mobile devices.
However, the metaverse (at least as Zuckerberg envisions it) is still many years away from reality, much less generating a significant profit. In the meantime, Meta may have to continue to curb some kinds of spending as it pours resources and time into AR and VR hardware and software—but it will still need to pay specialists an enormous amount of cash in order to hire and retain them, especially with deep-pocketed rivals targeting the same talent pool.
---
Sign Up Today
Membership has its benefits. Sign up for a free Dice profile, add your resume, discover great career insights and set your tech career in motion. Register now