[caption id="attachment_10685" align="aligncenter" width="596"]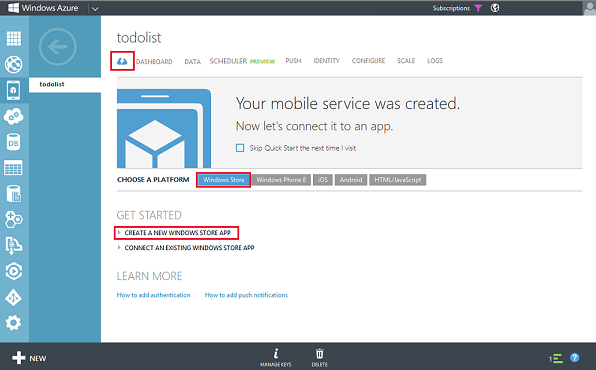 Windows Azure Mobile Services includes native SDKs for most major mobile platforms.[/caption] In conjunction with its BUILD conference this week in San Francisco, Microsoft has unveiled a handful of new services for its Windows Azure Infrastructure-as-a-Service (IaaS) platform. Key among those new features are the new Windows Azure Mobile Services, which give developers the tools to build backend IT for mobile applications—everything from user and push authentication to server-side data and business logic. The Services include native SDKs for iOS, Google Android, Windows Phone and HTML5, in addition to REST APIs. There's also Windows Azure Web Sites, a toolbox with languages and frameworks such as ASP.NET, PHP, Node.JS and Python, along with open-source applications such as WordPress. Windows Azure has grown into a massive service, storing nearly 8.5 trillion objects within its cloud infrastructure; Microsoft claims that compute and storage double every six months. But it could take more than a host of new features to fend off Amazon, Google, and other strong IaaS competitors: earlier this month, Microsoft announced that it had
restructured how it charges for Virtual Machine usage
on Azure; customers now pay by the minute rather than the hour, with no minimum use requirement. Meanwhile, Azure's rivals are busy upgrading their own platforms. In May, Google devoted a portion of its I/O conference to the unveiling of Google Compute Engine, which offers resources for crunching massive datasets and high-performance computing. Amazon, arguably the most prominent competitor in the space, constantly adds new features to Amazon Web Services. And a host of startups have proven themselves more than capable of providing infrastructure features or modules that match anything produced by the IT giants. Microsoft is also using BUILD to show off Windows 8.1, the first major upgrade to its latest operating system.
Microsoft executives drew cheers at BUILD when they announced that Windows 8.1
would reintroduce the Start button, a longtime feature deleted from Windows 8. If that restoration was a bone thrown to the users who liked Windows' old ways, a lot of other tweaks pushed Windows 8.1 even further into new territory.
Image: Microsoft