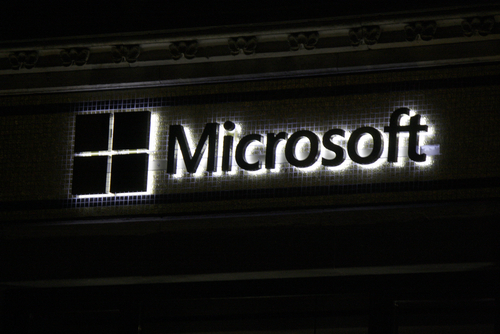 Microsoft
plans on eliminating 18,000 jobs over the next year, the biggest round of layoffs in the company's almost 40-year history. The majority of those cuts will affect
Nokia
, which Microsoft finished acquiring in April. The layoffs are the first major move by new CEO Satya Nadella, who is trying to reinvent Microsoft as a cloud- and mobile-centric company focused on cross-platform services and applications. Analysts and pundits long predicted that Nadella would cut jobs as part of his broader strategy, and Wall Street seemed to react positively to the news. Nokia was a large target for even a company of Microsoft's size to digest, and the employee cuts to the new division are part of a broader streamlining effort. "In the near term, we plan to drive
Windows Phone
volume by targeting the more affordable smartphone segments, which are the fastest growing segments of the market, with Lumia," Stephen Elop, executive vice president of Microsoft's Devices & Services unit,
wrote in a July 17 memo to employees
. Given the total focus on Windows Phone, it's unsurprising that Microsoft will shut down interesting but tangential programs such as Nokia X, which created
Google Android
devices. It's unclear which divisions within "core" Microsoft will suffer the deepest cuts, although Nadella has a reputation within the company for doing everything in his power to "flatten" corporate structures—in other words, middle managers could find themselves targeted by this latest layoff round. Situations like the one at Microsoft are a good reminder that, despite a healthier economy, layoffs do happen. Here's a checklist that anyone can use to prepare for that eventuality:
Find Out the Facts
If you are laid off, make sure to ask your soon-to-be-former employer for some key pieces of information, including:
1. Are there outplacement services on offer? 2. When will your health insurance end? 3. Will you receive a payout from unused PTO and bonuses? 4. When will your outstanding expenses (if any) be paid? 5. Is the door open to rehiring or consulting work with your company?
That data will help you better plan for whatever's coming next.
Lock Down What You Have
Post-layoff, make sure to leave your office building with documentation such as letters of recommendation, performance reviews and anything else you feel will help with your next job search. While many companies offer severance, you should consider immediately applying for unemployment benefits. In addition, you should reach out to your extended professional network for part-time or consulting gigs while you hunt for a new full-time position. If your former employer has extended your health insurance for another few weeks or months, take the opportunity to visit your doctor or dentist for a full check-up and any other work that might need to be done.
Rebuild
Preparing for your next career step involves what can feel like a thousand tiny projects. That time commitment, however, can pay off with a new and hopefully better position:
1. Update your online profiles to put your work experience in its best possible light. 2. Polish your resume. Make sure the grammar is perfect, and that the descriptions accurately reflect your previous work. 3. Remember to follow up on each resume you submit; on a similar note, it's imperative to send thank-you notes after any job-related interview (even ones that are purely informational). 4. Setting daily and weekly goals—X number of resumes sent, for example—can help motivate you to keep going. 5. Network, network, network. Attending real-world events and reaching out to professional groups online can alert you to new job opportunities.
Layoffs are always devastating for those affected. No matter how horrible they seem in the moment, though, they don't spell the end of a promising career.
Related Articles
Image: 360b/Shutterstock.com