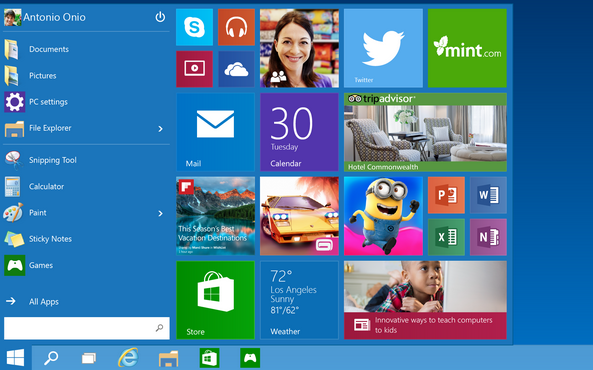 Did you pirate your copy of Windows? (It's okay, you can tell us.) If so, Microsoft will still give you a free upgrade to the upcoming Windows 10, due sometime this summer. "We're upgrading all qualified PCs, genuine and non-genuine, to Windows 10," Terry Myerson, Microsoft's executive vice president of operating systems,
told Reuters in a phone interview
. Microsoft likely hopes the move will increase Windows 10 adoption in China, where a large percentage of PCs run pirated versions of Windows. On a global level, a free upgrade could translate into a rapid adoption rate for the OS, which must become a blockbuster hit in order for Microsoft to move past the anemic response to Windows 8.
Check out the latest Microsoft jobs.
While Windows 10 could enjoy fast uptake on PCs, Microsoft faces more of an uphill battle when it comes to tablets, where the company owns only a very small percentage of the overall market. Although Windows 8 was engineered to appeal to touch-screen users, it ultimately failed to threaten either Apple iOS or Google Android for tablet supremacy. With Windows 10, Microsoft hopes for a second shot at mobile.
Related Articles
Upload Your ResumeEmployers want candidates like you. Upload your resume. Show them you're awesome.
Image: Microsoft