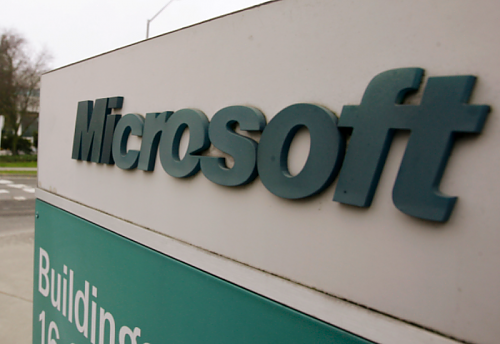 Microsoft's
first-quarter results
reveal revenues higher than the company's own expectations: $17.37 billion, 7 percent higher than a year ago. Said the company's chief financial officer, Peter Klein:
We saw customer demand across the breadth of our products, resulting in record first-quarter revenue and another quarter of solid EPS growth. Our product portfolio is performing well, and we've got an impressive pipeline of products and services that positions us well for future growth.
But let's see what products and business highlights were the ones that brought this performance:
Microsoft's Business Division (the one responsible for Office, Lync, Exchange and SharePoint services) saw an 8 percent increase, reaching $5.62 billion in the quarter.
Microsoft Server & Tools reported a 12 percent year-on-year increase, reaching $4.25 billion. The future is also bright for this division since Windows Server 8 is expected to do well.
The Windows Division's revenues grew just 2 percent, reaching $4.87 billion. But Microsoft has now sold 450 million Windows 7 licenses. Windows 8 will be available soon.
Microsoft also saw revenue form its mobile division (Windows Phone 7.5), online division (Bing and MSN), and the most important one: the entertainment division. In 2011, Xbox was the top-selling console for nine months in a row (from January to September). In the first quarter, the entertainment division had $1.96 billion in revenue, 9 percent higher than the same period in 2010.
We had another strong quarter for Office, SharePoint, Exchange, and Lync, and saw growing demand for our public and private cloud services including Office 365, Dynamics CRM Online, and Windows Azure. With a great set of consumer products like Windows 7 PCs, Windows Phone 7.5, Xbox and Kinect, we are excited about the holiday buying season.
Another important thing in the equation was the
Skype acquisition
. With the launch of Nokia Windows Phone, Microsoft seems to have a bright future ahead. We'll have to wait and see if they manage to match expectations and become the third mobile ecosystem.