[caption id="attachment_8225" align="aligncenter" width="500"]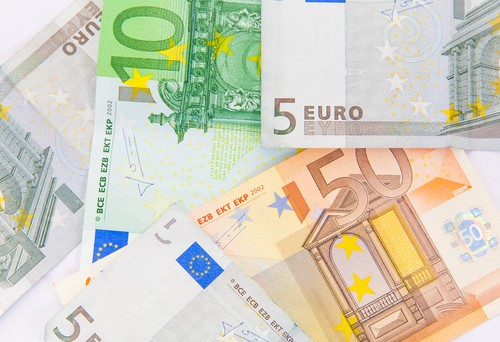 Imagine these Euros in an enormous stack. That's how much Microsoft will need to pay to settle the European Commission's fine.[/caption] The European Commission, the EU's antitrust body, has smacked Microsoft with a €561 million fine (the equivalent of $732 million) over what it termed "non-compliance with browser choice commitments." Back in ye olden days of March 2010, Microsoft introduced a "Web browser choice screen" as an automatic download for European users of Windows. That screen, which let those users choose a browser other than Internet Explorer, was designed to stop the European Commission's complaints about a lack of choice in Windows' browser options. But for a period between May 2011 and July 2012, that browser choice screen failed to deploy for some 15 million Windows 7 users, leading the European Commission to unleash the dogs of war (or at least a severe financial penalty). Microsoft has blamed the screen's disappearance on a "technical error" in Windows 7 Service Pack 1. The European Commission issued a statement further excoriating Microsoft over the situation. "In 2009, we closed our investigation about a suspected abuse of dominant position by Microsoft due to the tying of Internet Explorer to Windows by accepting commitments offered by the company," Joaquin Almunia, the European Commission's vice president in charge of competition policy, wrote in a March 6 statement. "Legally binding commitments reached in antitrust decisions play a very important role in our enforcement policy because they allow for rapid solutions to competition problems." Such decisions, he added, require strict compliance from the companies involved. "A failure to comply is a very serious infringement that must be sanctioned accordingly." This is the first time that the European Commission has leveled a fine against a company for non-compliance. Microsoft
issued a curt response
to the European Commission's action:
"We take full responsibility for the technical error that caused this problem and have apologized for it. We provided the Commission with a complete and candid assessment of the situation, and we have taken steps to strengthen our software development and other processes to help avoid this mistake—or anything similar—in the future."
The fine won't crush Microsoft, which made $21.46 billion last quarter. But it does show that the company's relationship with the European Commission, never the most copacetic, probably won't improve anytime soon. Whatever happens in the future, one thing is certain: that "technical error" was one expensive software glitch.
Image: Alexander Mak/Shutterstock.com