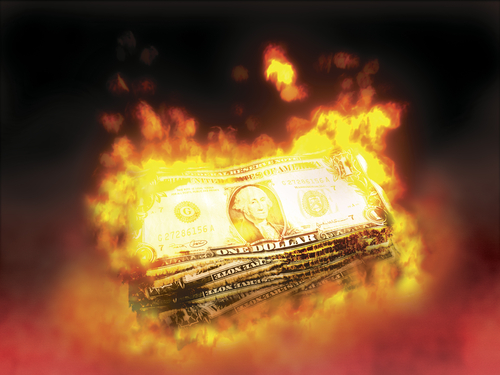 Microsoft Corp. plans to raise the price of the Datacenter edition of the upcoming R2 release of
Windows Server 2012 by 28 percent
, adding to what analysts call a record number of price increases for enterprise software products from Redmond. According to licensing data sheets available for download from
the Windows Server 2012 R2 Website (PDF)
, the price of a single license of Windows Server 2012 R2 Datacenter will be $6,155, compared to $4,809 today—plus the cost of a Client Access Licenses (CAL) for every user or device connecting to the server. News of the increase was posted yesterday by
datacenter virtualization and security specialist Aidan Finn
, a six-time Microsoft MVP who works for Dublin-based value added reseller MicroWarehouse Ltd. and has done work for clients including Amdahl, Fujitsu and Barclays. Datacenter allows an unlimited number of virtual machines to run on the server. The Standard edition will keep its current price of $882 per processor plus the cost of CALs. Customers with current Software Assurance coverage will get transitional licenses that will allow them to upgrade at no additional cost for the server, though both Standard and Datacenter editions will still require a CAL for each user and device. An Essentials edition supporting no more than two processors and 25 users will cost $501, but doesn't require additional CALs. The increase caps off a year filled with a record number of price increases for Microsoft enterprise software,
according to a Tweet yesterday
from Microsoft software licensing analyst
Paul DeGroot of Pica Communications
. Microsoft announced in March it would raise the price of its BizTalk Server 2013 by changing the pricing model to one based on the number of cores per processor rather than charging per processor, according to
The Register
. Beginning in December 2012, Microsoft also increased the cost of each CAL by 15 percent, raised the price of SharePoint Server by 38 percent, and raised the price of Lync Server by 400 percent after eliminating the Standard edition to sell only the Enterprise version. If that wasn't enough, it also raised the price of Visio Standard 20 percent, the cost of Microsoft Project Server by 15 percent, and the cost of Project CALs by 21 percent,
according to SoftcatNews
. Microsoft announced last fall that it would switch to per-processor pricing for Windows Server 2012 R2 and that the cost of the Standard edition would rise by 22 percent, according to an update from
Microsoft partner Hewlett-Packard to its own server customers
. Microsoft sweetened the deal for Standard edition customers by allowing each license to cover up to two processors rather than one, to keep from doubling the price for every dual-processor server on which it already ran. The cost of a Datacenter edition license was scheduled to double, but would expand to cover two processors rather than just one, so the per-processor price was to remain stable. The overall price increased are "based on market conditions and…the increased product value and choice," according to a Microsoft spokesperson
interviewed by ZDNet's Mary Jo Foley
. Allowing an unlimited number of virtual machines to run on licensed versions of the Datacenter edition, for example, could actually drop the cost for heavily virtualized server, while less-heavily virtualized or standalone servers can run the much-less-expensive Standard edition, she pointed out.
Image: aquatic creature/Shutterstock.com