The hot acquisition rumor at the moment is that Microsoft will snatch up Yammer—
possibly as early as next week
—for roughly a billion dollars.
Microsoft
won't confirm those rumors, but such a deal would make sense to executives in Redmond: Yammer, which bills itself as "The Enterprise Social Network," offers workers a cloud-based network for posting announcements and files, crowd-sourcing projects and queries, and organizing into groups. Buying such a platform would give Microsoft products such as SharePoint a ready-made platform for competing against Salesforce.com and other rivals' cloud-based offerings.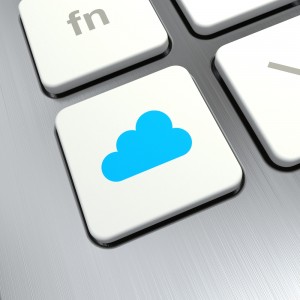 "On the surface it makes sense," Rob Koplowitz, an analyst with Forrester, wrote in a June 15 blog posting on the potential acquisition. "The Yammer crew gets rich and avoids the hassle of an IPO (and Facebook has certainly made the terms social and IPO about as attractive as peanut butter and cauliflower at the moment). Microsoft gets way cool in enterprise social really fast." The hard part, he added, would center on how Microsoft integrates Yammer into its existing offerings. He sees baking Yammer's capabilities into Microsoft Dynamics as the wrong move, especially with regard to competing against Salesforce's Chatter, a collaboration platform aimed at the broader enterprise. "If Microsoft pigeonholes Yammer in a business application adjacency, they miss the big market opportunity and play right into Salesforce's hands," he wrote. "And the Dynamics team is no way ready to address a broad collaboration play." Integration of Yammer into Microsoft's Office division, on the other hand, has "the potential to end better." In the end, Koplowitz feels that the key to a successful Yammer integration revolves around keeping the company relatively autonomous, keeping it a pure Software-as-a-Service (SaaS) platform, and opening up the platform's interoperability with offerings from companies such as SAP and Apple. That is,
if
Microsoft buys Yammer.
The Social Land Grab
Other tech companies have made similar social-networking acquisitions over the past month. Google announced plans to
purchase Meebo
, a vendor of social-networking tools for consumers and advertisers, with an eye toward strengthening its Google Plus social network as a viable alternative to Facebook. That came on the heels of Salesforce announcing it would acquire Buddy Media, a social-marketing firm, for $689 million; a move that came only a little after
Oracle paid a rumored $300 million for Vitrue
, a cloud-based marketing and engagement platform. Thanks perhaps in large part to the popularity of social networks such as Facebook and Twitter, more business-centric social apps and cloud-collaboration tools are clearly enjoying a spike in popularity, with major IT vendors showing their appreciation by throwing down enormous amounts of cash for them. But there's always the question of integrating a new purchase in ways that don't erase what made the acquired firm so enticing in the first place—an obstacle that not only Microsoft, but also Google and Oracle could end up facing in the near future.