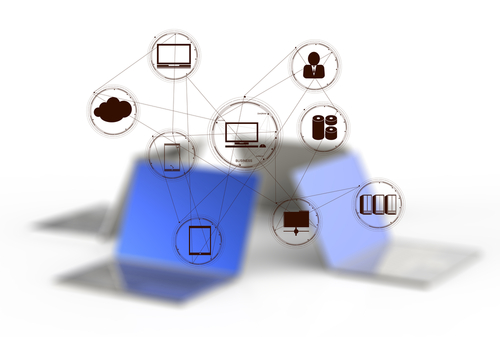 Microsoft wants a chunk of Amazon Web Services' business. The former is making that abundantly clear with the just-announced general availability of its Windows Azure Infrastructure Services, which offer all the usual Infrastructure-as-a-Service (IaaS) bells and whistles such as virtual machines, scalable on-demand infrastructure, and development modules. Microsoft's primary selling point is that it can offer customers a variety of setups, including hybridized scenarios incorporating cloud services with on-premises infrastructure hardware. "Customers don't want to rip and replace their current infrastructure to benefit from the cloud; they want the strengths of their on-premises investments
and
the flexibility of the cloud," read an April 16 note on the
Windows Azure Team Blog
. "The cloud should be an enabler for innovation, and an extension of your organization's IT fabric, not just a fancier way to describe cheap infrastructure and application hosting." That's quite a swipe at other services in the IaaS and PaaS (Platform-as-a-Service) space. Microsoft is also being aggressive on price, offering to match Amazon Web Services prices for compute, storage and other commodity services—a move that comes with Microsoft lowering its general-availability prices on Virtual Machines and Cloud Services by 21 percent to 33 percent.
But as The Register notes in a rather expansive breakdown
, Microsoft's claims of cheaper prices depend on restricting the comparison shopper to Amazon's on-demand pricing; that cost-conscious user could still secure cheaper cloud services from Amazon's reserved instances. Nonetheless, Microsoft does offer a plethora of infrastructure services, including pre-built images, support for Windows Server (2008 R2 and 2012) and various commercial Linux distributions, virtual networking tools that provide a secure connection to on-premises infrastructure, geo-redundant disk storage, and a variety of compute configurations. Microsoft's IaaS runs on Hyper-V and Windows Azure Virtual Machines. Microsoft isn't the only company gunning for Amazon Web Service's market share, of course. Earlier this month, Google added additional features to its Google Compute Engine, which allows people to build applications and analyze data using Google's infrastructure. VMware is also planning to launch a "hybrid" IaaS platform at some point this year, although details of that platform remain largely opaque. In response, Amazon has been consistently updating its own enterprise-grade cloud services, which can only mean one thing: despite the considerable resources at Microsoft's disposal, the company could face a very drawn-out battle if it wants to seize a bigger slice of the IaaS space.
Image: everything possible/Shutterstock.com