[caption id="attachment_10622" align="aligncenter" width="500"]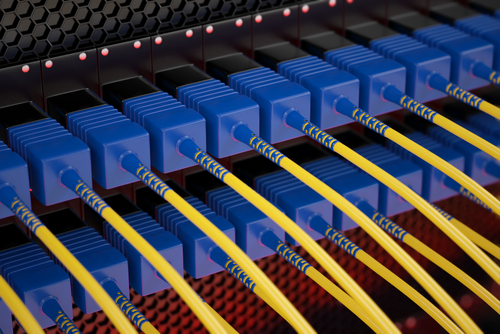 For more and more companies, wires are increasingly a thing of the past.[/caption] Companies are in the early stages of a drastic shift that could cut as much as 50 percent from the cost of building and maintaining their networks, according to a survey released this morning that contradicts the expectations of most IT-industry cost projections. Most corporations are shifting gradually from network designs based primarily on switches, routers and traditional wired network connections to ones made up primarily of wireless links, according to the survey of more than 223 corporate networks by multinational systems-integration vendor Dimension Data. At most companies, 80 percent of users and devices on the network are connected using wires, while 20 percent rely on wireless LAN or WAN connections. Within five years, that ratio will be reversed as bring-your-own-device programs and users' desire for the convenience of wireless network links pushes corporations into greater dependence on wireless for primary connections, according to the fifth annual "Network Barometer Report," which was released June 25. Data in the report comes from detailed network-asset inventories Dimension Data conducted on more than 1,200 corporate networks in 2012. The most surprising prediction is that the shift from wired to wireless networks will cut the cost of building and operating enterprise networks by as much as half, through reducing the number of network devices required to support the same number of users and the increasing convenience of managing wireless networks,
according to the report (PDF).
The shift to a focus on wireless in corporate networks may save money by eliminating some workgroup- edge- and campus switches; it will certainly squeeze more end users onto fewer uplinks connecting them to the corporate datacenter or the Internet. That will pressure companies to increase the bandwidth of their core- and campus-backbone switches, increasing the number of 10Gbit/sec and 40Gbit/sec Ethernet ports and reducing the Gigabit Ethernet and Fast Ethernet links they already have in place. Dimension Data's conclusion that reductions in hardware would result in overall cost savings are based on comparisons of the amount of hardware required to connect 100 end users to a corporate network using wired connections compared to wireless. It is not based on the explicit plan of corporate network managers to save money by getting rid of existing switches. The calculation is largely based on the capital expense of buying networking equipment, but total-cost-of-ownership is a better way to measure the cost-effectiveness of networking gear than capital costs because it includes services, labor, energy use and bandwidth, not just upfront cost, according to
The Economics of Networking (PDF)
from Dimension Data networking partner Cisco Systems. The cost of labor, which makes up half of all TCO costs, is the major benefit of the latest generation of networking systems, which include automation and security features to maximize savings from operations by reducing the amount of work it takes to maintain a high-end Cisco switch, according to Cisco. Even Dimension Data's own survey numbers seem to contradict both its assumptions about and expectations of its customers. For the third year in a row, the number of companies using network hardware long after the end of its theoretical end-of-life date went up three percentage points during 2012, to 48 percent. Dimension Data analysts had expected that number to drop. Of all the network switches Dimension Data counted, only 2.2 percent were high-end datacenter switches; only half of those were new enough to provide the kind of traffic aggregation, application awareness, performance analytic capability and other features required to "provide the features and functionality required in tomorrow's data centres," according to the report. Of the half of all datacenter switches that were not recent models, the majority had already passed their end-of-sale dates—the theoretical endpoint of a system's lifespan, beyond which it could be considered to pose an increasing risk of downtime, security failures and other problems. Because customers were upgrading and migrating to new technologies more slowly than Dimension Data analysis predicted, the most recent report predicts there will be a boom in sales of purpose-built datacenter switches, which will replace older datacenter switches at about the same pace with which other datacenter network gear is replaced. Dimension Data's expectation about the speed with which its customers would upgrade to more sophisticated network services is similar to the pace with which
Cisco Systems upgrades or introduces new networking gear
for wired-to-wireless migrations, integrated systems able to support many protocols and architectures and to be reprogrammed to create new, software-defined networks (SDN). (Full disclosure: Cisco is a key supplier of networking hardware Dimension sells to its customers to fulfill recommendations made by Dimension Data consultants.) Corporate networks are gradually shifting, or trying to shift toward wider installations and better performance of wireless networks, but many don't know how to go about making the switch, according to Liz Herbert, analyst at Forrester.
In a February report on enterprise mobility
, Herbert found that increasing percentages of companies that want to extend their mobile networks are going for help to mobility service providers—companies such as Accenture, IBM and Pricewaterhousecoopers, which can offer to evaluate current networks, recommend migration paths or particular architectures, and, often provide drop-in systems to jump-start the effort to move toward wireless, mobile or social networks.
Image: Dabarti CGI/Shutterstock.com