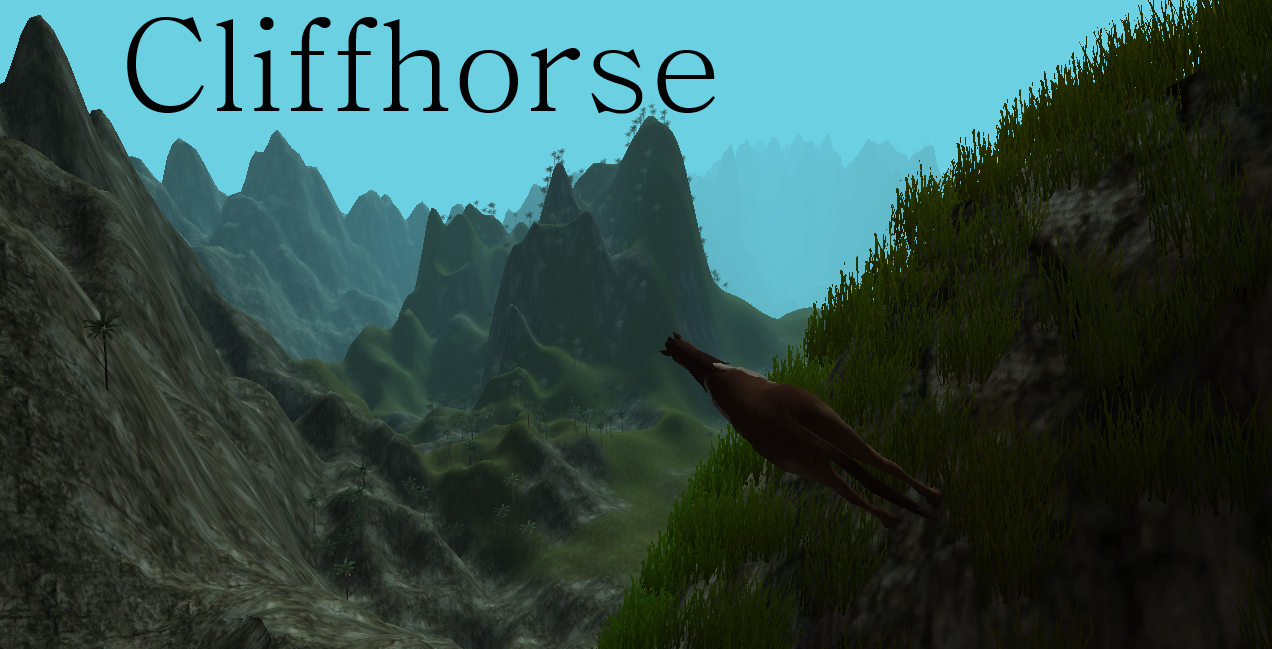 Imagine, for a moment, that you're Markus "Notch" Persson, creator of
Minecraft
, one of the most popular video games of the decade. Within three years of entering Beta in late 2010,
Minecraft
had sold 35 million copies, transforming Persson into a multimillionaire in the process. The game has won tons of awards, sparked the annual MineCon conference and inspired—inevitably—lots of merchandise.
Click here for game-development jobs.
So after that blockbuster success, what do you do for an encore? If you're Persson, you build a game about a horse pushing a giant ball around a tropical island with its head. It's called
Cliffhorse
,
and you can download it from this website
, which looks like it was thrown together in roughly five minutes, and pay for it with Dogecoin, which is a kind of crypto-currency. Yes, this new effort is thoroughly tongue-in-cheek. Persson witnessed someone playing
Skyrim
, a Medieval-ish fantasy game with what he called, in a
Reddit
posting, "hilarious horse physics." With a handful of free Unity assets and a couple hours of spare time, he threw together
Cliffhorse
, which has evolved (in his mind) from a goofy riff on how digital horses behave in one particular video game to a comment on his industry as a whole:
It somehow turned into a 'haha only serious' take on some of the more embarrasing [sic] minimum effort greenlight games (and the amazing success of Goat Simulator), and it seemed to me like the 'haha only serious' angle of Dogecoin was the perfect match for it. I also threw in a loving jab at paying for early access, which is how Minecraft got here at all.
Later, on
Twitter
, Persson wrote: "(I can't believe this somehow ended up being my first commercial game after Minecraft)." A lot of other people probably can't believe it, either.
Related Articles
Image: Cliffhorse