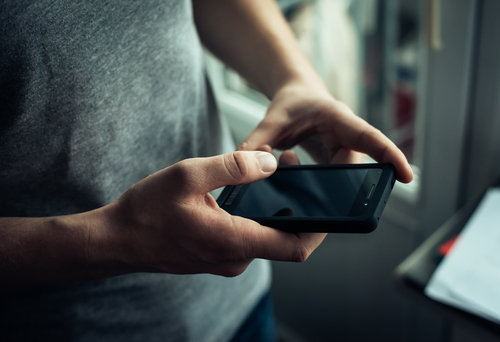 While traditional recruiting and application practices are unlikely to disappear in the near future, mobile technology is influencing the job-search process in new and unexpected ways. A whopping 43 percent of current job seekers use mobile at some point during a job search, according to Jobvite's recently published 2014 Job Seeker Survey. If you're a Millennial or Gen Y, relying on your smartphone or tablet to apply for a position will seem like a matter of course—but for everybody else, optimizing a job search for mobile can pay substantial dividends.
Click here to check out Dice's mobile app.
"I think that this is a tool that all employers should be offering to make the search and application process easier for candidates" said Liz D'Aloia, founder of the mobile recruiting company HR Virtuoso. The businesses that rely on her firm span a variety of industries, and most have found that using mobile applications not only increases the size of their respective candidate pools, but also unlocks a more diverse selection of applicants.
Change Is On the Way…
While companies understand the need for finding and retaining talent via mobile apps, relatively few are putting that knowledge into practice: According to data from the 2013 Mobile Recruiting Insights Conference, only 26 of the Fortune 500 companies offer mobile application options. That number will change as more companies see the benefit of the apps.
Upload Your ResumeEmployers want candidates like you. Upload your resume. Show them you're awesome.
Michelle Burke of WyckWyre HR Systems, a developer of hiring systems for the food industry, noted that mobile app use is a win-win for both the candidates and companies. "About 37 percent of our applicants apply via a mobile platform," she said, adding that companies find the process a money-saver, as it places them in front of a great number of eyeballs at once.
…But There Are Caveats
While building his app for career-discovery company PathSource, CEO Aaron Michel did a lot of research and found a seismic shift towards mobile apps that allow people to apply for jobs. At the same time, however, he noted some limitations, most notably that the quality of many of the apps has not kept pace with user demand for optimum experiences. We're three to five years away, he speculated, from the industry as a whole having improved the user experience for recruiting apps.
Prepare to Be a User
If you're planning on applying to jobs via a mobile app, do a little data organization and clean-up before you hit "send" on your device. Make a copy of your resume easily accessible on all your devices, and be able to tweak it for each job. Your social media profiles should be current, also available across devices and appear professional to employers—an especially important detail, considering how many employers look at your online persona.
Related Articles
Image: file404/Shutterstock.com