[caption id="attachment_650" align="aligncenter" width="610" caption="Sure, it looks shiny. But this infrastructure is giving an IT administrator somewhere a serious headache."]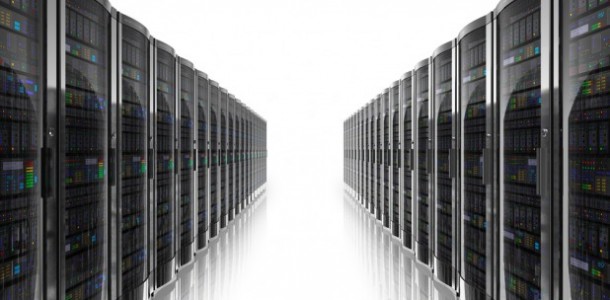 [/caption] Today's exponential growth of data, combined with the evolution of virtualization and the need to virtualize the datacenter for the cloud, have dramatically impacted the world and function of IT. The most critical change, however, is in the way businesses must operate. Doing business in the modern world requires the delivery of continuous, uninterrupted service to customers. As a result, data protection no longer can be simply about managing technology. Today, it must be about managing the business itself. Backup and recovery strategies must reflect the assumption that organizational tolerance for downtime is nonexistent, and focus not just on recovering data, but also on restoring business-critical services to end users. This requires a complete adjustment in IT strategy—a move from infrastructure-centric backup and recovery to a business-centric approach that ensures constant protection for the mission-critical applications and databases that power essential business services to end users. Here are four steps for developing a business-centric data protection plan:
1. Focus on Protecting Services Rather than Just Infrastructure
This is the most important step. When IT looks at backup and recovery today, the tendency is to focus on infrastructure. Having an infrastructure-centric view of backup made perfect sense in a purely physical world, in which IT focused solely on the physical server or the physical host it was backing up. It also made sense in a world where downtime was acceptable, and the job of backup was simply to ensure that lost data could be recovered. That world is long gone, however. Infrastructure has become incredibly fluid. Before long, nearly every organization, large and small, will be dealing with mixed environments that contain physical, virtual and cloud (private and public) components. This means that an application residing on a physical host today may reside on a virtual machine tomorrow, and eventually find its way up into the cloud. Moreover, the role of backup and recovery has changed. IT no longer is just expected to recover lost data – it's expected to restore business-critical services
fast
, and the only way to accomplish that is to ensure that mission-critical applications and databases are protected by solutions that understand them. What's needed, then, is a shift from an infrastructure-centric view of backup and recovery to a services-centric view. IT needs to focus not only on the infrastructure it's backing up, but on the mission-critical applications and databases that deliver services to end users, regardless of whether those assets reside within physical, virtual or cloud environments.
2. Understand the business value of your applications and your data
Companies are producing more data than ever before, and not all of it is the same. Nor are all applications and databases the same. Where companies may once have classified 10 percent of their total data as mission critical, today that number has escalated to as much as 50 percent, according to recent analyst reports. This means it is essential for IT to be able to assess and truly understand the value to the organization of a given set of data or services. What are the applications and databases you'd need to restore immediately in the event of an outage? Which are not so critical?
3. Implement a tiered recovery strategy
To deliver business-centric data protection, IT needs to implement a tiered recovery strategy that aligns backup and recovery technologies to the criticality of the data they protect. In other words, the days of one-size-fits-all data protection strategies are over. Rather, the backup and recovery methodology used for a given subset of data should be based on the criticality of that data to the business itself. The more important the data or the service, the more quickly it needs to be restored in the event of an outage. Employ modern technology like snapshots, Continuous Data Protection (CDP) and replication to supplement traditional approaches such as full and block-level, incremental backups. The more modern technologies can be deployed in targeted parts of the environment to ensure that mission-critical applications and databases can be rapidly restored, while the traditional approaches can be used to back up data that's less critical to the organization's immediate ability to do business, but still needs to be retained for legal, procedural or compliance reasons.
4. Get more sophisticated with your reporting
Develop role-based reports that map directly to SLAs so you can better demonstrate the value and impact of backup and recovery to the business itself. Following these four steps will help IT shift the focus from infrastructure to the operational recoverability of mission-critical applications and databases, regardless of where they reside. This, in turn, will address organizational expectations, which no longer are based on the availability of data—but rather, are rooted in the availability of services 24 hours a day, seven days a week.
Walter Angerer is senior vice president and general manager, data protection, for Quest Software. In that role he oversees all aspects of Quest's data protection solution, including the NetVault, vRanger and LiteSpeed product lines. Prior to joining Quest, Angerer spent six years in various enterprise data protection leadership positions with Symantec, most recently as vice president of appliance and cloud engineering.
Image: Oleksiy Mark/Shutterstock.com