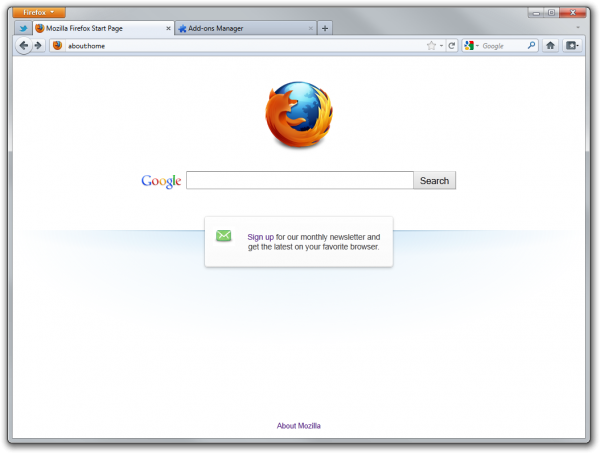 Mozilla apparently plans to release a patched version of Firefox 16 on Oct. 11, a day after the organization said it was aware of a security issue with the new browser. That vulnerability doesn't affect Firefox 15, the previous version. "The vulnerability could allow a malicious site to potentially determine which websites users have visited and have access to the URL or URL parameters," read an
Oct. 10 posting
on the Mozilla Security Blog. "At this time we have no indication that this vulnerability is currently being exploited in the wild." Mozilla is keeping details of the flaw hidden from public. Mozilla intends to automatically upgrade users to Firefox 16 once the fix is complete. "We are actively working on a fix and plan to ship updates tomorrow," added yesterday's blog posting. In the meantime, there's also the option of downgrading to Firefox version 15.0.1,
accessible via this link
. For quite some time, Mozilla has engaged in a rapid release cycle for Firefox, producing new versions every few months or even weeks. In contrast to other browsers such as Internet Explorer, where new versions often boast major interface changes, these Firefox upgrades generally offer a handful of relatively minor tweaks. Firefox 16 included patches for some two-dozen vulnerabilities, a number of them critical. While rapid browser upgrades aren't a big deal for most users—click "download" and sit back for a few minutes while the new software downloads and installs—it's a much bigger issue for companies that need to systematically test a browser before deploying it to dozens or even hundreds of workers. In a bid to stay on the good side of all those CIOs and IT administrators, Mozilla in 2011 re-established the Mozilla Enterprise User Working Group as a forum for talking through best practices related to the browser. According to
StatCounter
, Google Chrome owns some 34.21 percent of the global browser market, followed by Internet Explorer with 32.7 percent, then Firefox with 22.4 percent, Safari with 7.7 percent and Opera with 1.61 percent.
Image: Mozilla