[caption id="attachment_4278" align="aligncenter" width="400"]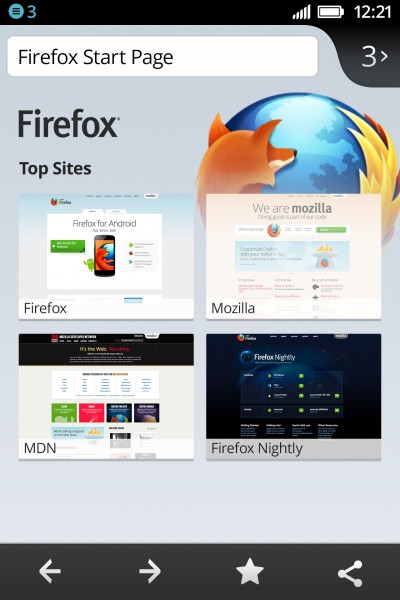 But Mozilla's Firefox OS is designed to be more open than either iOS or Android.[/caption] Mozilla, the foundation behind the popular Web browser Firefox, sat down last week with a group of technology writers at a San Francisco event to discuss the evolution of its latest mobile initiative, Firefox OS. Formerly known as "Boot to Gecko," Firefox OS is a lightweight mobile operating system designed for lower-end smartphones. Its target markets include developing countries such as Brazil and China. In essence, the OS is a glorified Web browser based around a number of open APIs, with a clean user interface slightly reminiscent of Google Android: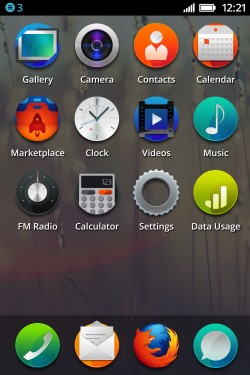 The new mobile platform is built in HTML5, a set of open standards designed to help make Web pages as feature-rich as the native applications that have made mobile OSes such as Apple's iOS and Google's Android so popular. But Mozilla's Firefox OS is designed to be more open than either iOS or Android. While Android is built on open standards, Google has kept portions of the OS closed, including Google Play. Apple's iOS is a closed, proprietary system. Mozilla CEO Gary Kovacs took aim at the more closed nature of iOS and Android, calling for a more open approach to the mobile Web: "Rather than build things in secret, we tell the world what we're going to do and invite participation." Mozilla's mission with Firefox OS is to turn the Web itself, not proprietary operating systems, into a viable platform for smartphone manufactures, developers, and end-users. Mozilla wants to ensure that applications and Web pages run consistently across as many different mobile devices as possible, in much the same way the desktop Web renders consistently across different browsers, operating systems, and machines. In keeping with this spirit, Firefox OS will support many application stores, not a single one like Android or iOS. "Mozilla will not be the gatekeeper," Kovacs said. Firefox OS can lay claim to a number of high-profile partners, including wireless carrier Telefónica, chipmaker Qualcomm, and handset manufacturers TCL Communication Technology and ZTE. The first mobile devices running on the OS are expected to ship in early 2013 through Telefónica.
Images: Mozilla