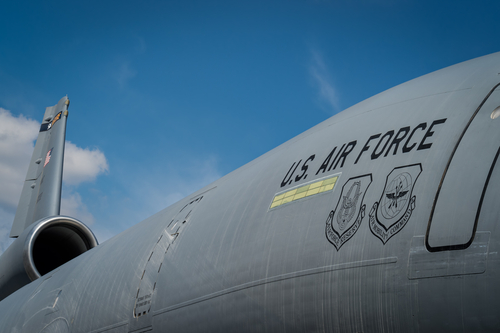 The U.S. Navy expects to save $20 million per year on its global logistics and transportation budget, thanks to technology that has been saving business travelers billions since 1996. The Navy is testing a system that consolidates information about freight and personnel travel schedules into a single database—the better to give individual decision-makers a choice of the quickest, cheapest options available using "an Expedia-like" search capability, according to the Office of Naval Research,
which developed the application
. All that being said, the Transportation Exploitation Tool (TET) is a little more sophisticated than online-travel sites such as Expedia or Travelocity were in 1996: The system consolidates travel schedules and capacity reports for both military and civilian carriers to give logistics planners a choice of open spaces in ships, planes, trucks, trains or other means of travel, along with information about cost, estimated time of arrival and recommendations of the most efficient route. Previously, logistics planners trying to get an engine part to a Navy ship stranded in a foreign port, for example, might spend hours or days looking through separate databases to find a ship or plane able to carry the part that could deliver it within a limited window of time. "This system is truly revolutionary," Bob Smith, program manager at the Office of Naval Research (ONR), wrote in a statement announcing the system. "TET uses advances in technology to provide outstanding optimization of available flights and ship routes, saving our logisticians enormous amounts of time—and that can literally mean saving lives." The system is part of a larger effort by the ONR called
Logistics Information Technology (LogIT)
to make shipping and travel planning more efficient by combining data from separate systems for travel planning, asset tagging, tracking, location, monitoring and analysis of travel options into a single interface. ONR expects the system to develop into an autonomous logistics-planning network that can get people and parts from Point A to Point B using unique tags to identify the traveler and a backend system able not only to schedule travel, but actually order and arrange for the delivery of supplies before they are needed in the field. TET is designed to combine formal travel-planning of the Dept. of Defense's supply chain network with the ad-hoc travel-arranging capability of the Navy's Lifts of Opportunity Program (LOOP)—which was designed to make it simpler to match freight needing to move with open space in vehicles headed in the right direction. It is based in DoD cloud servers but has been combined with the Financial and Air Transportation System—the travel- and supply-chain planning system owned by the U.S. Transportation Command, which is responsible for logistics for all four major military services. TET is available as a cloud-based application, but gathers data from both classified and unclassified sources using the DoD's Secret IP Data networks (formerly SIPRNet) and Sensitive but Unclassified IP Data network (NIPRNet) maintained by the Defense Information Services Agency (DISA). The prototype version saved the Navy $28 million in transportation costs, according to ONR, which expects it will continue to save about $20 million per year as it shifts to use by the rest of the DoD as well. TET may not be up to speed with real-time scheduling and ticketing on mobile devices to which much of the online civilian travel market has moved, but it's not that far behind systems serving other large global organizations,
according to a survey of manufacturers released in May by KPMG (PDF).
More than half of U.S. supply chain executives don't have a way to check the location or status of specific shipments even in scheduled shipments, let alone ad hoc arrangements, the report showed. Ninety-one percent of the executives surveyed said it would take at least a day to see the impact of a disruption on their supply chain. For 32 percent, figuring out the impact of an accident or natural disaster would take one or two weeks, not days or hours. Though the idea may seem obvious, its implementation was such a huge change that it netted a big award for the civilian employee who suggested it: Greg Butler, director of the Fleet Movement and Systems Support Division of the Naval Supply Systems Command (NAVSUP),
who was named 2012 Admiral Stan Arthur Civilian Logistician of the Year
. "Think of commercial transportation and delivery systems, such as Orbitz or Kayak," he told Navy publication
AllHands
. "We've developed a web-based transportation delivery system, along those business models that employs existing air and surface platforms, to get parts and equipment anywhere to include off the beaten path."
Image: Daniel Korzeniewski/Shutterstock.com