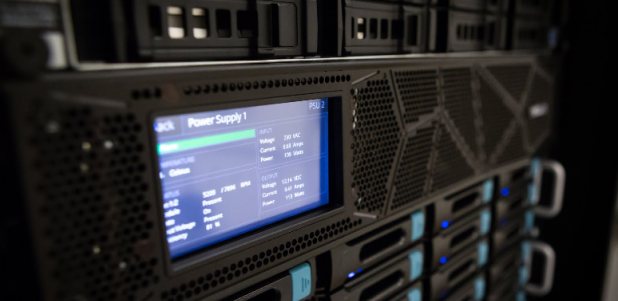 Nebula emerged from stealth mode this week with the announcement of the Nebula One, which it claims is the world's first "cloud computer" that can connect preconfigured servers to a private cloud using an OpenStack-based OS. The idea, according to former NASA CIO Chris Kemp, is to spin up a private cloud in as little as an hour. Even so,
while a pitch on the company's homepage
(narrated by none other than Patrick Stewart) may sound like the company can take any old CPU, storage, and memory resources and combine them together, buyers actually have only a small selection of servers from which to choose. Nevertheless, Nebula hopes to provide a simple, scalable private cloud architecture that can be deployed quickly and easily—what Surendra Reddy, the chief technology officer at PARC and a Nebula launch partner, called a "one-button" deployment model. Since the Nebula system relies on OpenStack and Amazon AWS APIs, Nebula hopes that users will shift back to its hardware, rather than continuing to subscribe to public clouds. The basic building block of the system is the CTR-1500 or Nebula Cloud Controller. Each scales from up to 20 industry-standard servers, or Cloud Nodes, with a single controller—up to 100 Cloud Nodes across five controllers. The Nebula One is available in one, three, and five-rack configurations. Nebula didn't disclose pricing, but
reports indicated
that the base price could be about $100,000, scaling up from there. All told, Nebula can address as little as 64 CPU cores, 384 GB of memory, and 96 terabytes of combined storage, all the way up to 1,600 cores, 9,600 GB of memory, and 2,400 TB of combined storage. Each CTR-1500 uses dual-core Opteron G34 microprocessors rather than the more conventional Intel Xeon chips, pairing them with 64 GB of RAM and three storage devices: a 2.5-inch 1-TB 7,200-RPM drive, a 256GB MLC SSD, and a 32GB flash cache. Each Cloud Node is connected to a Cloud Controller via two 10GbE cables, Nebula added. In addition, each Cloud Node is connected to a Nebula-certified 24-port out-of-band 1 GbE management switch, which is then connected to the Nebula Cloud Controller. In single-controller deployments, two 10GbE ports can be used to connect Nebula One to an upstream network. The CTR-1500 is built within a 2U configuration, same as the pre-configured servers specified to work with it: the HP DL 380p Gen 8, an IBM X series model still being certified, or a Dell r720xd,
according to InformationWeek
. The company's secret sauce, of course, is its Nebula Cosmos software, based upon the OpenStack cloud OS, which pools all compute and local storage within a system to provide a cloud-level aggregation of resources for all users. Users are presented with quotas and limits, within which they can spin up their own instances, deploy applications, and manage their own storage resources. If that sounds simple, well, that's the whole point. Three key investors who backed Google—Andy Bechtolsheim, David Cheriton and Ram Shriram—have also put money into Nebula, and the company has operated quietly out of the spotlight for several years. Nebula still requires a data center to be built with it in mind—but if it can maintain its focus on simplicity, and scale to include more hardware options, the company could go far.
Image: Nebula